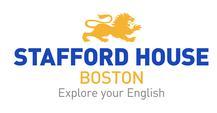 Welcome to Stafford House Boston!
Boston is one of the most historic and influential cities in the USA. A unique waterfront city that you'll fall in love with the very first time you visit. Boston is home to over 50 colleges and universities and has a strong tradition of learning. With world-ranked universities such as MIT, Harvard and Boston College, it is an education destination in America. The city is popular with students from all over the world who are met with a warm welcome to this beautiful and friendly city.
Stafford House Boston's central downtown school is just moments from the green space of Boston Common, historic Faneuil Hall Marketplace and even Macy's which is over the road. Our ultra-modern school includes all the facilities you need for that all American adventure.
Why choose Stafford House Boston?
- high quality learning atmosphere
- family environment
- small classes (average 10 students)
- excellent teaching with adaptable study programs
- perfect combination of studying and having fun
- premium facilities and many accommodation options
We look forward to welcoming you!
Stafford House BostonTeam :)
[email protected]
---
Film
Cultural tourism (theater, museum, etc.)
Historical sightseeing
Volunteering
Local cultural events (festivals, etc.)
Professional Sports events
On campus events
Airport/Station transfer
Facilities for students with disabilities
Student counselling
Visa support
Student Residence
In hotel/guesthouse
Own apartment
Host family accommodation without students of same native language
Host family accommodation
Language and Au pair study