(Itajaí | Brazil )
ILC Brazil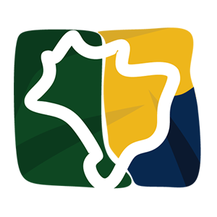 Rua Treze de Maio, 4, Centro
,
Itajaí
(
view map
)
About
ILC Brazil
At ILC Brazil you will learn Portuguese

Portuguese is one of the most fast growing languages in the whole world. You will learn Portuguese from everyday situations through a simply and friendly methodology. We also like to get the students into the action, so you will be encouraged to practice with your host family, with your Brazilian buddies and at our social projects. Always with the support of our teachers.

We want you to live a real exchange experience

We love to share our thoughts and culture, but also love to hear other's. We encourage all of our students to talk about their home countries and their culture to other students. By the way, our Brazilian students simply love having foreign friends, so be prepared for get a lot of cool invitations!

We make a positive impact on the community

One of our goals is to help ONGs and social organizations on the development of social projects. Mainly, our projects related to basic education with underprivileged kids, but we also hold projects with the elderly, projects related to the environmental awareness and animal caring. We believe your participation is really important to those initiatives and we will be glad to help you by any mean to engage on our cause.

We love what we do

Our staff will help you in every single step of your journey. From the very beggining, when you are still figuring out duration and what to do here, until your goodbye at the airport. Yes, we will be right there on the weeks later, when you will be missing Brazil already, ready to chat whenever you need.

And if you are not excited enough yet, the city of Itajaí is located at one of the most beautiful and vivid regions in Brazil. Our city is known by its astonishing beaches waiting for you to explore and lose your breath. Sports, culture, delicius cuisine, you will find everything here. Probably that's why the Volvo Ocean Race wanted to do its stopover here twice already.

This is ILC Brazil. We make a difference in everything we do.
Activities
Local cultural events (festivals, etc.)
University student social events
Volunteering
Photography
Hiking
Cultural tourism (theater, museum, etc.)
Cooking
Theatre
Music
Literature
Film
Dancing
Additional Services
Airport/Station transfer
Student counselling
Sports
Surfing
Diving
Track and field/Athletics
Mountaineering
Dance
Climbing
Accommodation
Host family accommodation without students of same native language
In hotel/guesthouse
Courses
General Portuguese
0% 0 Reviews
This course is for students aged: 16-70
Levels: Advanced, Basic, Intermediate
Weekly Hours: Relaxed 10-15 hrs/wk
Location Type: Town/City
Class Sizes: Small, 2-5 students
Portuguese Summer Courses
0% 0 Reviews
This course is for students aged: 16-70
Location Type: Town/City
Weekly Hours: Relaxed 10-15 hrs/wk
Levels: Basic, Intermediate, Advanced
Brochures
Reviews
This school hasn't been reviewed
Pictures
Videos
This school hasn't added any videos
Get Price