(Waterford | Ireland )
Newtown School, Waterford
Newtown Rd, Newtown
,
Waterford
(
view map
)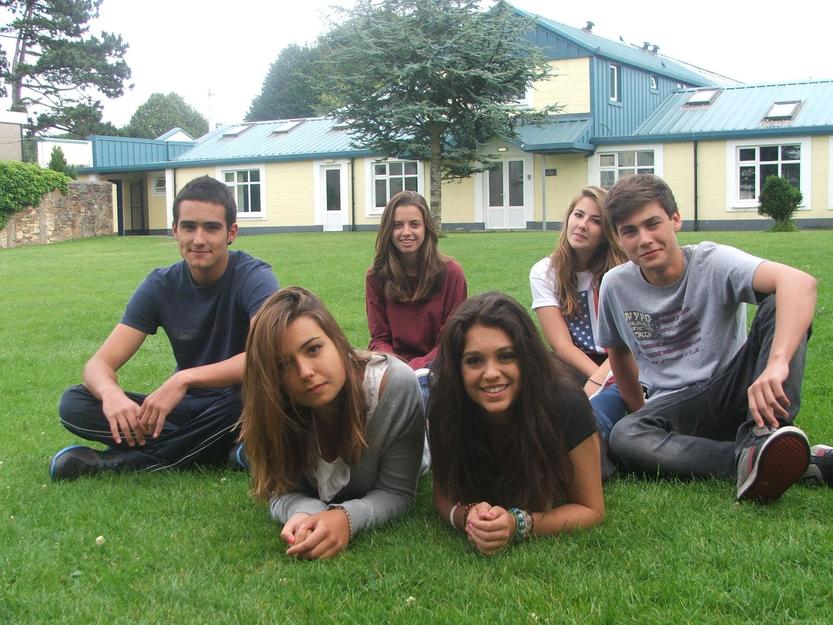 About
Newtown School, Waterford
NEWTOWN, CO. WATERFORD
Newtown is an exciting new English language programme located in Waterford, the capital of Ireland's sunny South East. Newtown School offers modern school amenities and the best sports facilities in the city. International teens join together and combine excellent English language lessons with spectacular sightseeing, sports and art. Full day excursions to castles as well as famous towns complement day visits to local Waterford attractions. Come join us at Newtown, and discover the cheerful and colourful Irish culture and heritage.
Sports
Tennis
Riding
Swimming
Basketball
Rugby
Football/Soccer
Activities
Local cultural events (festivals, etc.)
On campus events
Cultural tourism (theater, museum, etc.)
Courses
English Summer Courses
0% 0 Reviews
This course is for students aged: 16-70
Class Sizes: Large, 11-20 students
Weekly Hours: Relaxed 10-15 hrs/wk
KEY FEATURES

Programme Duration: 2, 3 or 4 weeks in July
Ages: 11 - 17
Boys & Girls
Accommodation: School Dormitory
Shared Rooms
Meals: 3 meals daily
EFL Hours: 15 per week (1 hour = 60 minutes)

EFL LANGUAGE PROGRAMME - 15 LESSONS PER WEEK

• 1 hour = 60 minutes
• Maximum of 15 students per class - internationally mixed
• Professional, qualified instructors
• Communicative methodologies for fast learning results
• Placement test on first day
• 4 levels from beginner to advanced.

ACCOMMODATION- SHARED DORMS

• Shared rooms in school dormitory, ranging in size from small (2-3 students) to large (5-8 students)
• Each floor has complete washroom and shower facilities
• Boys and girls are accommodated in separate dormitories. Counsellors live on each residence floor providing supervision.

FACILITIES

• Spacious classrooms
• Dining hall
• Common rooms with access to TV, music and vending machines
• 2 computer labs (with limited internet access)
• 25m indoor, heated swimming pool
• Astro-turf field hockey pitch
• Rugby & Soccer pitches
• General playing fields
• Gymnasium
• Basketball courts

AFTERNOON ACTIVITIES


Aerobics/Fitness • Basketball • Cricket • Field Hockey • Rugby •
Soccer • Swimming • Tennis

EVENING PROGRAMME

Concerts• Discos • In-house videos • Skit nights • Social Games
•Sports Challenges • Talent Shows

EXCURSIONS

FULL DAY Cork City and Blarney Castle • Dublin City Experience • Kilkenny City and Dunmore Cave • Waterford City Exploration
HALF DAY Dunbrody Emigrant Ship • Kilkenny Castle • Rock of Cashel • Tramore Beach

OPTIONAL ACTIVITIES

Cinema movies • Pool & Bowling • Horseback Riding • Local
Heritage or Cultural sites • Shopping

HORSEBACK RIDING (EXTRA FEES APPLY)

• Lessons are professionally instructed by qualified BHS (British Horse Society) Instructors
• Available to students of all levels
• Sessions are a minimum of 2 weeks
Each 2 week session includes:
• 4.5 hours of formal instruction
• 2 riding trek excursions
• Transportation to/from the stables


Founded in the 10th century as a Viking town, Waterford is the oldest city in Ireland and the capital of Waterford County in Ireland's South East region. The city is most famous for its Waterford Crystal, and is an exciting mix of medieval charm and modern culture. Newtown is located about 1.2 km from the city centre and is about 190 km South West of Dublin.

Brochures
Reviews
This school hasn't been reviewed
Videos
This school hasn't added any videos
Get Price