(Lignano | Italy )
Linguaviva Lignano Summer School for Juniors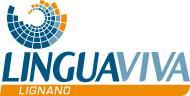 About
Linguaviva Lignano Summer School for Juniors
Linguaviva Summer School offers Italian language courses for juniors together with leisure and sport activity programe. Our school is located in Lignano – one of the main summer resorts in northern Italy and on the Adriatic sea coast. Situated halfway between Venice and Trieste, Lignano lies on the Adriatic Sea between the mouth of the Tagliamento River and the Lagoon of Marano. Our location promises an ideal time to our junior participants which they will spend not only improving their Italian language skills but also enjoying the entertaining atmosphere and outstanding facilities of the resort. 
Additional Services
Airport/Station transfer
Water sports
Sports
Tennis
Football/Soccer
Volleyball
Basketball
Swimming
Riding
Activities
Dancing
Film
Art / Painting
Local cultural events (festivals, etc.)
Fashion
On campus events
Cooking
Historical sightseeing
Cultural tourism (theater, museum, etc.)
Courses
Italian Summer Courses
0% 0 Reviews
This course is for students aged: 16-70
Location Type: Seaside
Class Sizes: Medium, 6-10 students, Large, 11-20 students
Levels: Intermediate, Basic, Advanced
Weekly Hours: General 15-25 hrs/wk
Our courses have balanced programmes of Italian language tuition combined with carefully supervised sport, creative leisure activities and excursions. Our teachers are all highly qualified and are carefully selected for their experience in teaching young learners.
Brochures
Reviews
This school hasn't been reviewed
Get Price