(Hong Kong | Hong Kong )
English Schools Foundation (ESF)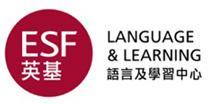 5/F Cigna Tower, 482 Jaffe Road, Causeway Bay
,
Hong Kong
(
view map
)

About
English Schools Foundation (ESF)
ESF Sports and ESF Language & Learning are part of the English Schools Foundation (ESF) and offer one of the largest and most established after-school and holiday camp programmes in Hong Kong. Using the exceptional facilities of many of the ESF schools all over Hong Kong, we offer a rich and diverse range of sports, language and other educational enrichment activities such as computer coding, cooking and science in term time and the school holidays.

The comprehensive ESF Sports programme offers expert coaching in a range of sports for children of all ages and abilities, from beginners through to competition standard so there is a level and progression pathway that is right for each child. The programmes teach the fundamentals of each sport, developing knowledge, skills and interest. There are ample opportunities for children to play their chosen sport and to compete. ESF Sports has successful teams competing in Hong Kong's highest youth competitions in football, netball and swimming, an award-winning basketball academy and competitive opportunities in gymnastics and tennis.

We are a leading provider of English language learning as well as Mandarin and other languages and extra-curricular activities, ensuring a choice of activity to excite and inspire all children. We are also an authorised examinations centre for Cambridge English, the world leader in English language examinations.
Sports
Swimming
Football/Soccer
Basketball
Tennis
Courses
Brochures
Reviews
This school hasn't been reviewed
Get Price