(Ottawa | Canada )
Regal English Language Academy (RELA)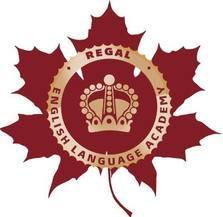 About
Regal English Language Academy (RELA)

Regal English Language Academy (RELA) is located in Ottawa on historic Bank Street. We are an adult (18 years and older) English language training provider. We offer a warm, welcoming environment conducive to learning and practicing English. Our philosophy is simple; students who are respected and who are actively engaged in learning, achieve success.

Our leadership team has over 20 years of experience working with the diplomatic community, international students, Canadian post-secondary institutes and non-governmental organizations specializing in international student education, foreign workers and other newcomers to Canada. We recognize the many challenges one faces when relocating and integrating into a new environment with limited language proficiency. The knowledge and experience we have gained over the years is why we are confident our students will benefit.

We offer exciting learning and socio-cultural activities to enrich our students' lives, while providing the crucial guidance needed so they may focus on their studies and thrive in their new environment.

Utilizing state of the art technologies, modern facilities and innovative strategies, our students receive professional, high quality training in English proficiency with a personal touch. We help individuals realize their personal, professional and higher educational goals.

We are not just another English language training centre, we are an extended family offering a wealth of information, guidance and support, making studying at RELA a magnificent and memorable experience.

A proud supporter of our international community and sponsor of the "2014-2015 Canada for the Diplomatic Community, A Guide for Foreign Representatives and Their Families".
Courses
Brochures
Reviews
This school hasn't been reviewed
Videos
This school hasn't added any videos
Get Price