(Starkville | United States )
Mississippi State University - English Language Institute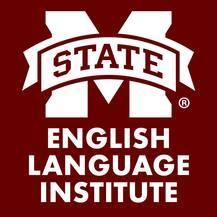 365 Barr Avenue, 103 Memorial Hall
,
Starkville
(
view map
)
About
Mississippi State University - English Language Institute
English Language Institute

Welcome to the English as a English Language Institute at Mississippi State University!
We are excited that you are interested in taking classes with us here at Mississippi State. The intensive English program offers you a chance to study English, learn United States culture, make friends from around the world, and experience the university atmosphere of the U.S.—all while being immersed in an English environment.
We offer intensive classes to meet a variety of needs, and our faculty members help students meet their personal goals.
We look forward to seeing you in class!

About the English Language Institute

Outside Table
The English Language Institute at Mississippi State University (MSU) offers international students an intensive English language program, more than 20 hours per week of English language instruction, in a traditional southern setting. We want to help you learn English and get involved in the community so that you can get a degree at MSU or go back home with the advanced English skills and USA culture experiences to advance your career.
Mission Statement

The English Language Institute exists to provide high-quality intensive English instruction enabling students to achieve their individual goals.
Sports
Swimming
Table tennis
Track and field/Athletics
Additional Services
Airport/Station transfer
Student counselling
Visa support
Activities
Cultural tourism (theater, museum, etc.)
On campus events
University student social events
Local cultural events (festivals, etc.)
Courses
General English
0% 0 Reviews
This course is for students aged: 16-70
Levels: Advanced, Basic, Intermediate
Weekly Hours: General 15-25 hrs/wk
Intensive English Program

An academic department within Mississippi State University, the English Language Institute offers eight levels of English development from beginning to high advanced. All students have classes in writing and grammar, listening and speaking, reading, and American culture. Students also participate in exciting volunteer and culture projects, which get them involved in the local community and provide them with invaluable English and professional skills.

The intensive English program offers students a chance to study English, learn United States culture, make friends from around the world, and experience the university atmosphere of the U.S.—all while being immersed in an English-speaking environment.

Program and Class Features:
8 levels of English classes
20+ hours per week of intensive language study
Small class sizes
Experienced MSU faculty
Classes beginning five times a year
Academic language advisors
Placement exam upon arrival
English Language Proficiency Certificates
Transcripts of classes and grades

Classes and Curriculum Components:
Listening and speaking
Writing and grammar
Reading with intensive reading lab
Integrated skills courses focusing on culture
Service learning and community service

Other Program Features:
A comprehensive culture program
Conversation Partners
Conversation Connections, a weekly discussion group
Tailor made English courses
0% 0 Reviews
This course is for students aged: 16-70
Levels: Advanced, Basic, Intermediate
Class Sizes: Large, 11-20 students
Weekly Hours: General 15-25 hrs/wk
Short-Term Group Programs

American Language & Culture Programs

American Language and Culture Programs (ALCP) are short and long-term customized programs that bring groups of 12 or more students to MSU for intensive English and American culture studies. Some programs serve as a starting point for more extensive exchange programs between MSU and international institutions.
When developing these programs, the English Language Institute will provide assistance with the following:
Program development
Program logistics (housing, classes, culture activities, etc.)
Intensive English language courses
Student support
Immigration & visa support
Brochures
Reviews
This school hasn't been reviewed
Videos
This school hasn't added any videos
Get Price