(Paterson | United States )
UCEDA International Paterson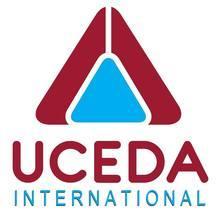 About
UCEDA International Paterson
Our Mission
"Motivate and prepare our students to achieve their goals
by developing effective English communication skills."
At UCEDA International, our Mission guides everything we do. It is our purpose for existing as an educational entity in the ESL field, and reminds us that all of our goals fundamentally exist in order to help others achieve their goals. UCEDA International is committed to ensuring that you receive the high-quality, highly-personalized educational experience that you need to succeed.

Our specially designed programs constitute a fusion of our own UCEDA book series and a wide variety of supplementary activities geared to developing the skills you need most. At UCEDA we're dedicated to making our classes effective, dynamic and creative. Our goal is practical: we want you to understand, assimilate and interact. All UCEDA instructors are trained internally to the "coaching" style of UCEDA INTERNATIONAL, so not only will you receive classroom lessons, but also the motivation and encouragement to stretch you toward reaching your goals.

Study English in the USA

English has become a vital tool to move ahead and compete in today's globalized world. Speaking English makes travelling more accessible, opens up some of the world's best universities and ensures that you remain on the cutting edge of your industry. With over 20 years of experience, UCEDA International has become a recognized world leader in teaching English as a Second Language (ESL). Today, UCEDA remains one of the best options to study English in the USA. We strive to provide our F1 international students with the highest quality education while maximizing affordability. UCEDA English classes are aimed at both motivating and preparing you to achieve your goals by developing effective English communication skills. Trust the experts, and don't waste your time anywhere else – register for the UCEDA Intensive English Program today!
Accommodation
Host family accommodation
Own apartment
In hotel/guesthouse
Courses
General English
100% 1 Review
This course is for students aged: 16-70
Levels: Advanced, Basic, Intermediate
Weekly Hours: General 15-25 hrs/wk
Intensive English Programs

UCEDA INTERNATIONAL courses are offered as Intensive English Programs in order to help students obtain a firm mastery of the language in a time frame that may be condensed according to individual needs. Intensive English Programs (IEP) consist of 18 instructional hours per week. Premium and Compressed IEP options are also available, which can include up to 20 hours per week.

For your convenience, each instructional site offers multiple schedules in the mornings and evenings. Most classes meet 5 days per week (MON-FRI), although some locations may also offer 4-day classes. Workshop classes, lasting only one hour each, are also held 3 days per week by an instructor who tailors the material to the individual needs of students in attendance.

The day you arrive at UCEDA you will be given a placement test which will identify your exact level of English proficiency. Following placement testing, you will meet with an Academic Advisor who will help you to create a personalized course schedule based on your level of English, your individual goals and availability. Placement testing is free, so don't wait any longer – a new life is on the horizon!

Admission

The Intensive English Programs at UCEDA International are designed for adults whose primary language is not English. UCEDA International does not discriminate on the basis of race, color, religion, sex, national origin, age, disability or genetic information. To be admitted, students must meet the following minimum criteria:

1. Be at least 18 years of age (or at least 16 years of age having terminated high school and obtained parental consent)
2. Have current or former permanent residence in a country or region where English is not the predominant language
3. Have a basic understanding of the English or Latin alphabet.
4. Demonstrate a communicative deficiency in English speaking, reading, writing, or listening skills relative to one's stated goals
5. Be willing and able to attend 18 hours of classroom instruction per week
English Exam Preparation
0% 0 Reviews
This course is for students aged: 16-70
Levels: Advanced
TOEFL Preparation

When you prepare for the TOEFL with the help of experienced instructors at UCEDA, we can help you maximize your score in the four key learning sections:

Reading
Listening
Speaking
Writing
In addition to reviewing and refining your language skills in the above areas, UCEDA's TOEFL Preparation course will also familiarize you with the test's structure, and prepare you with valuable test-taking strategies and practice. UCEDA INTERNATIONAL's TOEFL instructors have the most up-to-date information available on the TOEFL internet-based test (iBT), and provide comprehensive preparation activities and materials including:

Diagnostic Pre-Tests for each section of the TOEFL iBT (Reading, Listening, Speaking, Writing) measure student's level of performance and allow students to determine specific areas of weakness.
Skills Practice for each section allows students to review and master all of the language skills that are regularly tested on the TOEFL iBT.
Test-Taking Strategies for each section provide students with clearly defined steps to maximize their performance on the test.
Exercises provide practice in both TOEFL and non-TOEFL formats.
TOEFL Post-Tests for each section measure the progress that students have made after working through the skills and strategies in the text.
Eight Mini-Tests allow students to simulate the experience of taking actual tests using shorter versions (approximately 1.5 hours each) of the test.
Two Complete Tests allow students to simulate the experience of taking actual tests using full-length versions (approximately 3.5 hours each) of the test.
Answers and Explanations for all skills practice and test items allow students to understand their errors and learn from their mistakes.
Scoring Information calculated approximate TOEFL scores based on Diagnostic Pre-Tests, Post-Tests, Mini-Tests, and Complete Tests.
Skill-Assessments help students monitor their progress in specific language skills so they can determine which skills have been mastered and which skills require further study.
Please keep in mind that the TOEFL Preparation course at UCEDA INTERNATIONAL is designed for English language learners at an Advanced level.
Brochures
Reviews
What students are saying
Sort By:
Get Price