(Ashland | United States )
Southern Oregon University - Intensive English Program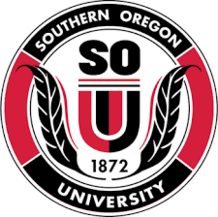 About
Southern Oregon University - Intensive English Program
The Intensive English Program (IEP) at Southern Oregon University provides a dynamic and innovative learning environment for academically and professionally-bound students studying English as a Second Language. The university, and town of Ashland, offer a culturally rich environment for you to develop the skills necessary to adapt to American university life and succeed in our changing global environment.
Additional Services
Student counselling
Visa support
Accommodation
Host family accommodation
Own apartment
In hotel/guesthouse
Shared Apartment
Student Residence
Courses
General English
0% 0 Reviews
This course is for students aged: 16-70
Intensive English Program (IEP) students at Southern Oregon University build practical English skills for general, academic or professional purposes. The program offers four regular sessions with special summer programs on an annual basis. Each regular session lasts nine to ten weeks. Completion of the program will depend on the student's English ability when enrolling. Classes meet four hours daily, five days per week.

Six-Level IEP Program

In Levels 1-4, students concentrate on developing fundamental English skills in an interactive classroom setting. Course work emphasizes those skills necessary for effective oral and written communication. Instruction covers all areas of language development: practical vocabulary, basic language structures, and the essentials of reading, writing, listening and speaking. Various cultural aspects of American life are explored.

In Levels 5-6, students continue to develop fluency and accuracy moving towards more effective communication skills appropriate for an academic environment. Course work emphasizes skill areas such as academic reading and writing, note taking, oral presentation skills and preparation for the TOEFL exam and IEP exit exam.
English Summer Courses
0% 0 Reviews
This course is for students aged: 16-70
Summer IEP is an eight week session that includes 20 hours of classroom instruction each week. Students are tested at the beginning of the program for placement.
Brochures
Reviews
This school hasn't been reviewed
Get Price