(Kirksville | United States )
Truman State University - Kirksville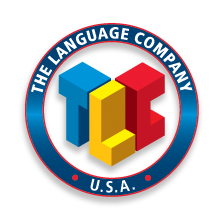 100 E. Normal avenue
,
Kirksville
(
view map
)
About
Truman State University - Kirksville
The Kirksville center embraces the TLC mission and vision which have helped celebrate more than thirty years of instruction and interaction. English skills and innovative practice assist students attending TLC schools from around the world in the areas of university admission, career-building and language acquisition. Both everyday and academic English are emphasized in the consistent mission of providing immersive and challenging programs across the curriculum. Student services and learning opportunities are supported through the center's host university, Truman State University (TSU).

The nine levels of the Intensive English Program are designed to provide university preparation in all skill areas of language acquisition and usage. Test preparatory classes are available per session cycle, and writing for academic purposes is emphasized throughout the curriculum. Students are encouraged to speak and practice listening and learning techniques with their instructors as part of their course objectives.

University advisement and immigration counseling are available through the center. Helping students become acclimated to the university environment provides key focus to research and presentation-related projects. Students avail themselves of university services via ID cards.
Additional Services
Student counselling
Visa support
Accommodation
Host family accommodation
Own apartment
On campus
Shared Apartment
Courses
General English
0% 0 Reviews
This course is for students aged: 16-70
Levels: Advanced, Basic, Intermediate
Weekly Hours: General 15-25 hrs/wk, Intensive 25+ hrs/wk
General English is for students who want to come to the United States to learn English but not necessarily attend a university after completion. TLC's General English integrates the development of listening and speaking skills, structural accuracy, and everyday communication. If your goal is to be able to successfully communicate English in everyday situations, TLC's General English course is for you!

Business English
0% 0 Reviews
This course is for students aged: 16-70
TLC's Business English is designed for students who wish to improve their general English skills as well as their ability to use the English language in the Business and Marketing fields. This program will explore business cultural practices and help to improve the student's communication skills in specific areas of business. For students who place in TLC levels 1-5, the program consists of Intensive listening, speaking, grammar, reading, and writing courses. Upon entering TLC Level 6, students complete courses in listening, speaking and grammar as well as four, field-specific courses addressing various topics related to the language of business. These will include such topics as Business and Marketing, Leadership and Teamwork, Finance and Accounting, and Correspondence, Reports, and Presentations.
Tailor made English courses
0% 0 Reviews
This course is for students aged: 16-70
Back to the Basics! TLC's Foundations of English course provides students the exceptional opportunity to build the foundation necessary for success in our Intensive English Program.

TLC's Foundations of English is flexible and meets the needs of all students who arrive with little or no English Language skills. Students learn English for a variety of reasons and Foundations of English is not a "one size fits all" program. The instructors and staff are prepared to meet the individual needs of each and every TLC student and provide what is necessary for all students to achieve success even if they have never spoken a word of English!

TLC's Foundations of English integrates both quality English language instruction with a variety of cultural opportunities. Students will be studying on campuses with other TLC students where they will practice their new language skills with both native English speakers and fluent peers alike!

TLC's Foundations of English provides reinforcement in learning English by providing time and support to all students to develop English. At TLC, we value success for our students. Studying English for the first time is a big challenge and by beginning language study with Foundations of English students will not only meet the challenge, but exceed it!

TLC's friendly and service oriented staff is ready to coordinate a wide range of services to make sure everything from the admissions process to cultural and classroom experiences at TLC guarantees success.
Brochures
Reviews
This school hasn't been reviewed
Get Price