(Cape Girardeau | United States )
Southeast Missouri State University - IEP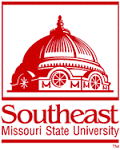 1 University Plaza
,
Cape Girardeau
(
view map
)
About
Southeast Missouri State University - IEP
The Intensive English Programs support the internationalization goals of Southeast Missouri State University by preparing English language learners for success in undergraduate or graduate study through high-quality instruction in the English language and cultural orientation activities. The Intensive English Programs emphasize the linguistic skills, cultural awareness, and critical thinking skills necessary to succeed at an American university.

Additional Services
Student counselling
Visa support
Accommodation
On campus
Student Residence
Courses
General English
0% 0 Reviews
This course is for students aged: 16-70
Levels: Advanced, Basic, Intermediate
The IEP provides undergraduate students with instruction in 8 levels of proficiency. Students may be placed in different levels for each class (Reading, Writing, Grammar, and Listening/Speaking). Individual placements for each skill area help our students move quickly through the program as they practice each skill at exactly the right level.

At the graduate level, IEP students study literacy, research, and communication skills necessary for success in graduate coursework. Grad CAP consists of one level.
Professional English
0% 0 Reviews
This course is for students aged: 16-70
The Graduate Conditional Admission Program (Grad CAP) is designed to prepare qualified students in graduate level research and communication skills in the English language. Students take one semester-long reading course and one writing course. Upon completion of the Grad CAP coursework with a grade of "A" or "B" a student may enter the graduate school, and certain graduate programs, in lieu of satisfying a standardized language test requirement.

Students are eligible to take the Grad CAP courses if they:

have a bachelor's degree, and
have completed the undergraduate IEP program of study, or have a TOEFL of 61 or an IELTS score of 5.5 or greater, or
by departmental permission.
Brochures
Reviews
This school hasn't been reviewed
Get Price