(Dearborn | United States )
University of Michigan-Dearborn - English Language Proficiency Program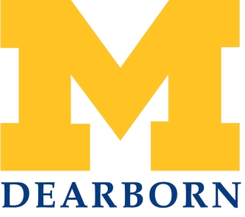 4901 Evergreen Road
,
Dearborn
(
view map
)
About
University of Michigan-Dearborn - English Language Proficiency Program
The mission of the English Language Proficiency Program (ELPP) is to provide quality English language education and an orientation to the academic culture of the United States for non-native speakers of Standard American English.

The ELPP is primarily designed for students transitioning to college, current college students, and adults who wish to improve their English language and academic skills in preparation for and in support of university study. This program can assist students who do not have an English language proficiency score, who have a proficiency score below admission requirements (see www.umdearborn.edu/internatadmission/), or who only want to improve their English language skills. Special opportunities are available for select groups who may not fit the exact description above (for example, visiting scholars or international high school students enrolled in a summer course that teaches the English needed to fill out an application for an American university).
Sports
American football
Basketball
Courses
Brochures
Reviews
This school hasn't been reviewed
Get Price