(Canterbury | England )
Chaucer College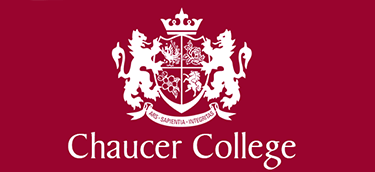 About
Chaucer College
Chaucer College was established in 1992 by the Shumei Foundation, a Japanese educational charitable organisation. Amongst our purposes is to promote international co-operation and friendship through the medium of the study of the English language.

Our professional and friendly teaching staff are committed and passionate with internationally recognised qualifications in teaching English as a foreign language, ensuring the highest quality of tuition is delivered in a relaxed and enjoyable setting.

Our courses are designed to develop your communicative competence with a particular focus on contemporary speaking and listening and natural use of English. Our enjoyable and exciting social activities will build your confidence and fluency in English as well as help you form new, international friendships.
Accommodation
Host family accommodation
Student Residence
Courses
English Exam Preparation
0% 0 Reviews
This course is for students aged: 16-70
Class Sizes: Medium, 6-10 students, Small, 2-5 students
Weekly Hours: Intensive 25+ hrs/wk
This two – week IELTS course is an intensive preparation for the Academic IELTS examination, with exam techniques and practice as its focus. It is designed for those who know that training in the exam format will help to make sure they can get the best result possible. All parts of the exam are covered: listening, reading, writing and speaking, and IELTS Practice Tests (C.U.P.) are used to give students experience in taking the exam. Many of our IELTS teachers are also examiners so you have access to high quality assistance.
Brochures
Reviews
This school hasn't been reviewed
Videos
This school hasn't added any videos
Get Price