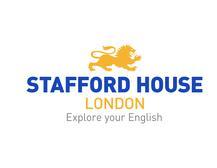 Welcome to Stafford House London!
The school is located in the heart of upmarket Bloomsbury, central London, with all the transport links to the rest of the capital you could ever need at your feet. Our historic buildings are full of character, light-filled and packed with the latest technology. Situated in between some of the world's top universities, you'll also find all the academic inspiration you need around you.
Why choose Stafford House London?
- high quality learning atmosphere
- family environment
- small classes (average 10 students)
- excellent teaching with adaptable study programs
- perfect combination of studying and having fun
- premium facilities and many accommodation options
We look forward to welcoming you!
Stafford House London Team :)
[email protected]
---
Airport/Station transfer
Student counselling
Visa support
Host family accommodation
Shared Apartment
Student Residence
Cultural tourism (theater, museum, etc.)
Historical sightseeing
On campus events
Local cultural events (festivals, etc.)
London_City_Factsheet.pdf