(London | England )
Angle Education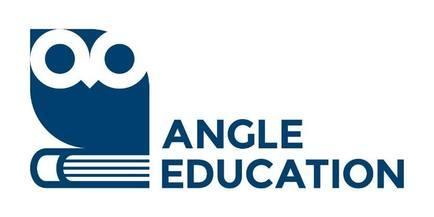 166-220 Holloway Road
,
London
(
view map
)
About
Angle Education
Angle Education delivers quality learning programmes with high quality residential accommodation* in London, the most exciting city on earth. Along with your lessons you'll also have an unforgettable experience discovering a truly unique city that has something for everyone: great theatres, museums, restaurants, shopping and historic landmarks such as London Bridge, Big Ben, Buckingham Palace and the Tower of London. Most of our programmes offer you the chance to see the key sights and places of interest while practising your English. Our staff are here to help you have the greatest experience of your life.

Angle Education specialises in closed groups and can put together packages to meet any needs – adult groups, junior groups or teacher training groups. We want to provide for all your needs.
Courses
General English
0% 0 Reviews
This course is for students aged: 16-70
Levels: Advanced, Basic, Intermediate
Weekly Hours: Relaxed 10-15 hrs/wk, General 15-25 hrs/wk, Intensive 25+ hrs/wk
Lessons are prepared from a great selection of resource materials including: course books, workbooks, supplementary skills books, CDs, DVDs, online materials, authentic materials, games and teachers' own ideas. Each course includes comprehensive work on grammar and vocabulary whilst developing all the skills of speaking, reading, writing and listening.

Students are encouraged to play an active part in all the activities that each lesson will involve. These will include role-play, personalisation, real life tasks, discussions, pair work and group work.

We put together packages for groups -we can suggest excursions and can also provide accompanying members of staff to support-whichever package is chosen.

The General English lessons will be linked to the experience of being in London: using the Tube, getting around the city, shopping, visiting markets, museums and the main sightseeing locations. Classroom activities will develop students' English skills and help them to get the most out of every trip they go on while here.
English Exam Preparation
0% 0 Reviews
This course is for students aged: 16-70
Exams and Prep offered: Cambridge PET, Cambridge KET, Cambridge CAE
Angle Education provides preparation courses for Cambridge Examinations (IELTS, KET, PET, FCE and CAE ) and the Trinity GESE Examination.

Angle Education is an approved centre for the Trinity GESE exam, and if you wish your students to take this exam, we can include the preparation and exam as part of the course fee. For other exams, such as the Cambridge Suite, we can prepare your students for the exams, but we cannot currently offer you the chance to take the exam whilst in London.

Our exam preparation courses focus on exam techniques and strategies. Courses will be designed around each group's needs and requirements.
Junior English Programs
0% 0 Reviews
This course is for students aged: 13-70
We can put together tailor made courses for groups of junior students aged 13-17* with or without accommodation to fulfil any specific requirements you may have.

We use qualified teachers ( CELTA or equivalent and a degree) to carry out the tuition.

Courses can be arranged in a wide area of speciality subjects including but not limited to:

- General English
- English for Examinations ( KET, PET, FCE, CAE, IELTS and Trinity GESE )
- PON Groups
Brochures
Reviews
This school hasn't been reviewed
Get Price