(Windermere | England )
Windermere School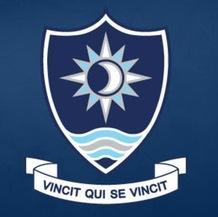 About
Windermere School
We believe Windermere School is unique and very special, with the right balance of academic emphasis, physical well-being and a commitment to serving society. We equip our students with the skills, values and qualifications that provide an enduring foundation for the future. We aspire to excellence in all things, and for our students to combine confidence and compassion. As a Round Square and IB World school we subscribe to a truly international curriculum. By the time our students leave Windermere School, we want them to know that with determination, they can overcome adversity and remain true to their purpose; they can be of value to society and help make the world a better place.
Sports
Basketball
Swimming
Surfing
Courses
General English
0% 0 Reviews
This course is for students aged: 16-70
Location Type: University campus
Class Sizes: Large, 11-20 students
Weekly Hours: General 15-25 hrs/wk
English language classes take place every week day morning, with students receiving 17.5 hours academic tuition each week.
At Windermere, we work hard to ensure small class sizes. On average there are 10 students in a class, and we never exceed 12 students per teacher. Upon arrival in Windermere, all students take a placement test. We use student scores to arrange the classes. We ensure a diverse mix of nationalities in each class, and where appropriate we split students up according to their age.
All of our English teachers are qualified to at least CELTA/TEFL level, and some have QTS status. Our teachers are very experienced and use a variety of techniques and styles to deliver their classes. We ensure students take part in tasks that use English in a functional way and we aim to fine tune language structures that already exist, as well as developing existing skills. Our aim is to produce affluent communicators. In order to consolidate English language, each weekday in addition to three hours of English classes, we run academic workshops. These allow the teachers to gauge student uptake and adapt the syllabus and style to focus on specific needs of each student.
English Summer Courses
0% 0 Reviews
This course is for students aged: 16-70
Location Type: University campus
Levels: Basic, Intermediate
Windermere International Summer Schools are residential courses designed for students aged 11 to 17 from outside of the UK. They combine English language tuition with a huge range of water and land-based activities and excursions. Students mix with native and other proficient English speakers attending WISS (Watersports and Activities), and take place during July and August each year.
Brochures
Reviews
This school hasn't been reviewed
Videos
This school hasn't added any videos
Get Price