(Oxford | England )
Oxford Brookes University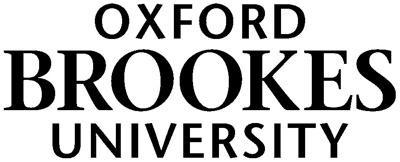 About
Oxford Brookes University
For those of you who have just discovered Oxford Brookes University, I'd like to take this opportunity to extend a warm welcome and tell you a bit about why we feel we have something special to offer.

Those that already know Oxford Brookes describe us as welcoming, and community-minded: innovative, whilst firmly rooted in the real world. Within this environment, our staff and students are able to develop their full potential and bring about positive and lasting change in their chosen fields.
Accommodation
On campus
Student Residence
Courses
General English
0% 0 Reviews
This course is for students aged: 16-70
Location Type: University campus
Levels: Intermediate
Class Sizes: Large, 11-20 students
Weekly Hours: General 15-25 hrs/wk
Our University English courses give you the opportunity to experience university life in Oxford while improving your language skills.

These courses can be taken as a pre-sessional course before your foundation or pre-master's, before your chosen degree, or as an independent course if you just want to improve your English.
Brochures
Reviews
This school hasn't been reviewed
Get Price