(Sydney | Australia )
Nan Tien Institute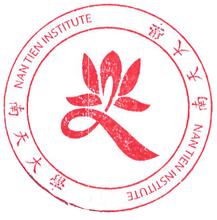 About
Nan Tien Institute
Nan Tien Institute (NTI) is part of the Fo Guang International University Consortium which is owned by Fo Guang Shan, a humanistic Buddhist order founded in Taiwan by Venerable Master Hsing Yun in 1967. Since its inception, the organisation has grown with temples and schools established in 173 countries.

The English Language School runs General English courses from Beginner to Advanced. Completion of this program at Upper Intermediate level fulfils the English language entry requirement for many vocational training courses.

The school's English for Academic Purposes course prepares students for study in tertiary education. An acceptable pass in this course fulfils the English language entry requirements for the University of Wollongong degree courses as well as Nan Tien's own higher education programs.

Being a not-for profit organisation the English Language Centre can offer first class facilities and teaching right in the middle of Sydney at very competitive prices.

The English college is completely secular, run by Australians and employs English-as- first language speaking teachers.

The students come from countries as diverse as Mongolia, Nigeria, Brazil and Japan – everyone is welcome.

Accommodation
Host family accommodation without students of same native language
Host family accommodation
Courses
General English
0% 0 Reviews
This course is for students aged: 15-70
Class Sizes: Large, 11-20 students
Location Type: Town/City
Levels: Advanced, Basic, Intermediate
Weekly Hours: General 15-25 hrs/wk
Our experienced and friendly teachers focus on communication to improve student's fluency quickly. Students build their language proficiency by studying the macroskills of reading, writing, listening and speaking. Students also focus on the areas which they want to develop most by choosing an elective program.

Intensive English is designed to develop students who can demonstrate:

confident communication with colleagues from around the world.
Improved grammar and a broader range of vocabulary
active production of spoken ideas and correct pronunciation
active production of written texts
essential skills for improved reading and listening comprehension
improvement in individual areas through a choice of elective subjects
Students from beginner CEFR Level A1 to advanced C1 will cover general English skills at a level to suit their needs. (Please see the table below for a guide to the content at each level).

Our experienced and friendly teachers focus on communication to improve student's fluency quickly. Students build their language proficiency by studying the macroskills of reading, writing, listening and speaking. Students then focus on the areas which they want to develop most by choosing an elective program from the following list:
English Academic preparation
0% 0 Reviews
This course is for students aged: 10-70
Location Type: Town/City
Weekly Hours: General 15-25 hrs/wk
Levels: Advanced
Class Sizes: Large, 11-20 students
Brochures
ELC_Prices_20_June_to_October_2017.pdf

PDF | 1MB added 07.30.2017 Download
Reviews
This school hasn't been reviewed
Get Price