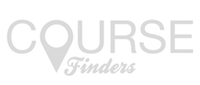 Hobart is Tasmania's capital city. Its beautiful location at the mouth of the Derwent River and at the foot of Mount Wellington provides residents and visitors with stunning views.

A spectacular range of sport and leisure options is available: from shopping, clubs, theatres, cinemas, cafes and restaurants, to nearby beaches and nature reserves.

The University is about a 15 minute walk from the city centre, and there is regular and reliable public transport.

There are many things to enjoy in and around Hobart, including:

Salamanca Market, one of Australia's best outdoor markets
Live bands, theatre and film festivals
Museums and galleries
The 'Taste of Tasmania' food and wine festival
Arts festivals, such as 'MONA FOMA'
Bushwalking, fishing and water sports
---
Music
Theatre
Cultural tourism (theater, museum, etc.)
Local cultural events (festivals, etc.)
FSP_Brochure_4pp_A4_Web.pdf
UTASAccess-Direct-Entry-Entry-Requirements-29-July-2014-MLS.pdf
UTASAccess-Levels-factsheetv2.pdf
| | |
| --- | --- |
| This course is for students aged: | 16-70 |
| Levels: | Advanced, Intermediate |
| Weekly Hours: | General 15-25 hrs/wk |
Location: Hobart and Launceston

Duration: 5-40 weeks

Levels: Pre-intermediate – Advanced

Commencement dates: 9 per year UTASAccess start dates

UTASAccess-English is designed to meet the needs of a broad range of English learners. Whether you need to improve your skills for further study, career, travel opportunities or just out of interest, a UTASAccess-English course can provide today's global citizen with the necessary tools for effective communication.

This multi-level program provides 20 hours per week of intensive English language tuition for pre-intermediate to advanced learners. Each level comprises a five-week module and progress to successive levels is based on achievement (60% pass mark or better with no skill less than 50% is required to progress in Levels 1-5, 60% pass mark or better with no skill less than 55% is required in Level 6).

All class levels focus on the skill areas of Listening, Speaking, Reading and Writing and include a range of learning activities supported by teaching methodology appropriate to the language level and ability of students. Classes are challenging and exciting and taught by skilled teachers who are specialists in language teaching.

Students have access to additional learning support through our online learning environment and student advisors.

For detailed information on what you will learn in each class level - Fact Sheet (PDF 162.8KB).

On successful completion of the course students receive a Certificate of Completion and a Transcript.

UTASAccess class placement is based on IELTS, TOEFLiBT, PTE test results and/or the English Language Centre's On-arrival Placement Test. As a general rule, an increase equivalent to one overall IELTS band requires 20 weeks of study. The following guide should be taken into account when planning length of English study Entry Requirements for UTASAccess-English (PDF 281.2KB).
| | |
| --- | --- |
| This course is for students aged: | 16-70 |
IELTS, the International English Language Testing System is designed to assess the language ability of people who need to study or work where English is the language of communication.

IELTS is jointly owned by the British Council, IDP:IELTS Australia and Cambridge English Language Assessment. IELTS conforms to the highest international standards of language assessment. It covers the four language skills - listening, reading, writing and speaking.

IELTS is recognised by over 9,000 organisations worldwide: this includes Universities and employers in many countries, including Australia, Canada, New Zealand, the UK and the USA It is also recognised by professional bodies, immigration authorities and other government agencies. Over 2.5 million tests were conducted in 2014 in more than 140 countries.

The University of Tasmania is the only test centre in Tasmania. IELTS tests are conducted throughout the year at the English Language Centres located in Hobart and Launceston.
| | |
| --- | --- |
| This course is for students aged: | 16-70 |
| Levels: | Advanced, Intermediate |
| Weekly Hours: | General 15-25 hrs/wk |
Location: Hobart and Launceston

Duration: 5 - 40 weeks

Levels: Pre-intermediate - Advanced

Commencement dates: 9 per year UTASAccess start dates

Designed for international students intending to enter an undergraduate or postgraduate degree at the University of Tasmania, UTASAccess-Direct Entry provides an alternative English language pathway into the University.

This multi-level program provides 20 hours per week of intensive English language tuition for pre-intermediate to advanced learners. Each level comprises a five-week module and progress to successive levels is based on achievement (60% pass mark or better with no skill less than 50% is required to progress in Levels 1-5, 60% pass mark or better with no skill less than 55% is required in Level 6).

Students have access to additional learning support through our online learning environment and student advisors.

Direct Entry students start at any of the available UTASAccess Levels (see link to UTASAccess entry requirements below). Direct Entry to UTAS is achieved by progressing through the Levels to the successful completion of the relevant UTASAccess Level required for entry into their chosen University of Tasmania course (Level 6 for those requiring an IELTS 6, no band less than 5.5 equivalent and Level 7 for those requiring higher IELTS-equivalent scores). Entry Requirements for UTASAccess- Direct Entry (PDF 289.0KB).

Within the multi-level UTASAccess structure lies rigorous academic content to help students acquire the necessary skills to undertake degree studies at the University of Tasmania. These skills are developed through learning tasks and assignments that reflect the conventions and standard of English expected at the tertiary level.

Within the higher UTASAccess Levels, academic English ability and confidence develop through focus on:

Critical thinking and analysis
Use of academic conventions
Construction of essays/reports, retrieval and citation of relevant sources
Management of university workloads
Preparation and presentation of research assignments
Academic and general language foundations
Assessment

Students are assessed on their academic language, research and study skills across the following areas:

Academic writing
Academic speaking
Listening/note-taking
Reading strategies and comprehension
Use of English
When students have met the minimum direct entry requirement for their chosen UTAS degree course students receive a Certificate of Completion. English language entry requirements differ for certain undergraduate and postgraduate coursework degrees. If you would like to confirm the English language requirement for your intended degree program, please check the following information: English language requirements. It is the responsibility of individual students to ensure awareness of the admission requirements for entry into intended courses of study.

Both English and academic requirements apply for university course entry.

UTASAccess Levels Fact sheet (PDF 162.8KB)