(Barcelona | Spain )
BCN Lip Language School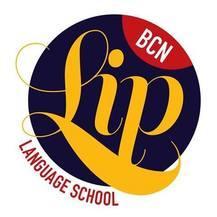 50 Carrer d'Avinyó
,
Barcelona
(
view map
)
About
BCN Lip Language School
TO KNOW MORE →
THE CENTER
INTRODUCING

From the very beginning, we have worked to offer more and each day in terms of language education and activities. Thanks to the success of our courses and the response from our students, we have grown understanding what is expected and needed in learning a language. BCNLIP employs modern methods in language learning, but also remains traditional in traditional, with a family atmosphere and centennial architecture.

For us, each one of our students is special and for this reason we adapt to fit the rhythm and schedule of our students. For many of our students, BCNLIP is not only a language academy, but also a real life experience.
Accommodation
Host family accommodation
Shared Apartment
Student Residence
In hotel/guesthouse
Own apartment
Activities
Historical sightseeing
Local cultural events (festivals, etc.)
Cultural tourism (theater, museum, etc.)
Courses
Brochures
Reviews
This school hasn't been reviewed
Get Price