(Bologna | Italy )
Cultura Italiana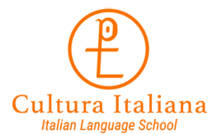 About
Cultura Italiana
Since 1980, Cultura Italiana has been offering Italian language courses. Guaranteed availability of 8 class levels at any time. In our Italian courses you will learn Italian with the help of our professional and friendly teachers with experience in teaching Italian as a foreign language. We co-operate in the educational research with Bologna University, the first University in Europe established in 1088. Students will learn how to communicate effectively. Particular care will be given to language to support good comprehension and expression of Italian. Our courses are intensive and each student is expected to do about 2 hours' homework per day. This may be done at home or at school.
Programme of activities after school
The aim of our various activities is to facilitate and encourage contact between the participants on the course and their Italian environment, and to provide a general understanding of Italy's past and present. The first part of the program is specifically designed for the special interest of every student. For example, a doctor, an architect or a teacher can meet an Italian colleague at work. The second part is a selection of activities which follow four general topics: a. Bologna city b. Art, History and Music c. Nature d. Current events.
Additional Services
Airport/Station transfer
Facilities for students with disabilities
Student counselling
Visa support
Accommodation
Host family accommodation
Host family accommodation without students of same native language
Own apartment
In hotel/guesthouse
Shared Apartment
Activities
Architecture
Film
Literature
Music
Art / Painting
Art history
Cultural tourism (theater, museum, etc.)
Fashion
Geography
Hiking
Historical sightseeing
History
Local cultural events (festivals, etc.)
Courses
Reviews
This school hasn't been reviewed
Get Price