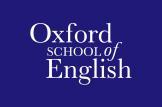 4th Floor, Clarendon House, Shoe Lane - Oxford
Located in the very centre of Oxford, just a few metres from all the main bus stops and a very short walk from most of the city's key attractions, Oxford School of English is one of the city's most popular English language schools. Oxford School of English combines low prices with high academic standards and is accredited by the British Council.
Oxford School of English is located in a spacious and quiet building in the centre of Oxford, a few metres from the main shopping streets (Cornmarket Street and Queen Street).
---