(Quetzaltenango | Guatemala )
Spanish School Sol Latino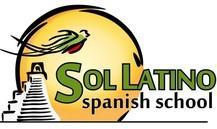 About
Spanish School Sol Latino
Bienvenido!

Have you always wanted to speak Spanish and learn more about the Latin American culture? Then you are at the right place! Spanish School Sol Latino offers full immersion programs that can be adapted to your desires. Our classes are one-on-one, and for people travelling together with the same level of Spanish we offer duo classes, two students and one teacher.

Sol Latino has been established since 2005 and is located in the historic center of Quetzaltenango, the second city of Guatemala. This is the perfect location to study Spanish and to learn more about the diverse Latin American culture.

Our instructors have been carefully selected and all have over eight years of experience in teaching students from all over the world. We as well receive students and groups of international organizations.

At our school you will not only learn Spanish but you will also get to know people from all over the world. To introduce you to our other students and to our culture Sol Latino organizes daily activities such as visits to nearby villages, hikes, soccer games and dance classes.

In addition to our Spanish classes we also offer accommodation at homestays and our guesthouse Casa Latina, professional private dance classes at our own Salsa Latina Academy, assistance with finding volunteering projects, online classes, D.E.L.E preparation and a lot more!

Courses
Brochures
Reviews
What students are saying
Sort By:
Videos
This school hasn't added any videos
Get Price