(Fort-de-France | Martinique )
France Langue Martinique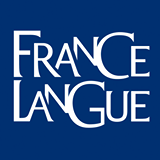 42 rue Garnier-Pagès
,
Fort-de-France
(
view map
)
About France Langue Martinique
France Langue Martinique: a school in the heart of paradise…

Located in a paradise island setting in the French Caribbean, overlooked by the famous Mount Pelée volcano, where culture and tradition thrive in a unique natural setting!

The paradise island of Martinique, also known as the "Island of Flowers", is a French Caribbean island located between the Caribbean Sea and the Atlantic Ocean. 70 km long and 30 km wide, the island is bordered by turquoise waters and coconut trees and offers many surprises for visitors. Whether you love simply relaxing, hiking, watersports such as kitesurfing and diving or you are an avid fan of nature & wildlife, you will fall under the charm of Martinique with its average annual temperature of 26 °C.

Our school is located in a lively neighbourhood in the capital town of Fort-de-France, an extensive port that is also the economic and commercial centre of the island.

The school, with its bright and spacious premises is easily accessible, even by boat!

It is the perfect destination for those seeking to learn French whilst enjoying watersports and green tourism.
Courses
General French
0% 0 Reviews
This course is for students aged: 16-70
Levels: Basic, Advanced, Intermediate
Class Sizes: Medium, 6-10 students, Large, 11-20 students
Weekly Hours: Intensive 25+ hrs/wk, General 15-25 hrs/wk
INTENSIVE WEEKLY COURSES
France Langue offers intensive weekly courses, available for all levels, which focus on the 4 key skills (speaking, listening, reading and writing).

Choose your own pace of learning to suit your objectives and sign up for how many weeks you want.Weekly courses allow you to learn freely, according to your requirements and your availability!


French Exam Preparation
0% 0 Reviews
This course is for students aged: 16-70
EXAM PREPARATION (DILF, DELF, DALF, TCF)
A1 level minimum
Prepare for the DILF, DELF, DALF, TCF exams with our specialised training sessions.

DFP EXAM PREPARATION (DFP TOURISM & HOTEL INDUSTRY, BUSINESS)
B1 level minimum
Prepare for the DFP exams (DFP Tourism & Hotel Industry, Business) with our specialised training sessions.
Tailor made French courses
0% 0 Reviews
This course is for students aged: 16-70
Class Sizes: One-to-One
Levels: Basic, Advanced, Intermediate
FRENCH PRIVATE LESSONS

A tailor-made solution designed in accordance with the level of the participants and their particular speed of learning,one-to-one lessons are ideal to meet specific individual requirements.

To optimise the learning and practice of French, maintain one's level or as a complement to group lessons, one-to-one lessons offer a tailor-made solution to meet your specific needs.

The objectives and course content are defined according to your level and needs: general and business French as well as exam preparation and professional role-plays.

Course times and frequency are determined by the student.
Brochures
Reviews
This school hasn't been reviewed
Videos
This school hasn't added any videos
Get Price
|
Powered by CoursePricer
Get Price