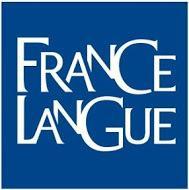 42, rue Lafaurie de Monbadon - Bordeaux
Bordeaux is one of the 10 most populated citys in France and located in the South-West of the country. Being on the UNESCO World Heritage List, the city is well known for its unique wines, art and history. Because of its high quality of life, it was voted the 2nd most attractive city in France. Attracted by the high quality of education offered by the city infrastructure and universities, it attracts over 100000 studebts each year.
La Maison bordelaise: a lively school with all the charm of Bordeaux. World famous for its wines, Bordeaux is also a dynamic student city steeped in a rich cultural and architectural heritage. Our France Langue Bordeaux school is centrally located and easily accessible. The school is close to the shops, Place de Quinconces and Place Gambetta where you can enjoy many terrace restaurants. Located in a charming, 19th century, bourgeois town house, the school benefits from a lovely private garden. Corinne and her team are on hand to welcome you for an unforgettable stay.

---
Water sports
Airport/Station transfer
Student counselling
Visa support
Student legally permitted to work / earn money during course
Language and Au pair study
Architecture
Dancing
Film
Literature
Music
Theatre
Art / Painting
Art history
Cooking
Cultural tourism (theater, museum, etc.)
Geography
Hiking
Historical sightseeing
History
Oenology / Enotourism