(Nice | France )
France Langue Nice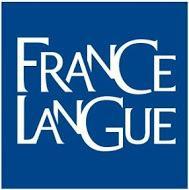 About
France Langue Nice
THE CITY/
Nice, 5th largest city in France and the economic capital of the French
Riviera, located thirty kilometres from Italy is bordered by the Mediterranean Sea and surrounded by the majestic mountains of the
Alps. Its climate makes it an ever popular destination for both French
and foreign tourists! Nice offers you a unique way of life, an extraordinary cultural and artistic heritage thanks to the contribution of great painters, writers and musicians and traditional Provencal cuisine. Nice is also the perfect starting point to discover the many beautiful places in the region: Saint-Tropez, Cannes, Monaco… And even Italy and Corsica!
THE SCHOOL
L'Appartement niçois: a school with a dynamic
atmosphere only 10 minutes' walk from the beach and the Promenade des Anglais which benefits from the unique Mediterranean climate in both summer and winter alike! Our school is located on the first floor of a stylish building in the heart of the city centre close to the shops, the cathedral, the Old Town and the beach of the Baie des Anges.
Sylvie and her team are on hand to welcome you for a perfect stay that combines learning French with sports activities or just lounging on the beach!


Sports
Climbing
Football/Soccer
Mountaineering
Riding
Skiing
Swimming
Tennis
Track and field/Athletics
Diving
Snowboarding
Ski touring
Additional Services
Water sports
Airport/Station transfer
Student counselling
Visa support
Work and Further Studies
Student legally permitted to work / earn money during course
Language and Au pair study
Work experience / internship with local companies
Activities
Architecture
Dancing
Film
Literature
Music
Theatre
Art / Painting
Art history
Cooking
Cultural tourism (theater, museum, etc.)
Historical sightseeing
Rock climbing
Professional Sports events
Local cultural events (festivals, etc.)
Courses
Brochures
Reviews
What students are saying
Sort By:
Videos
This school hasn't added any videos
Get Price