(Winter Park | United States )
Full Sail University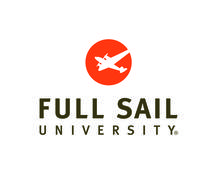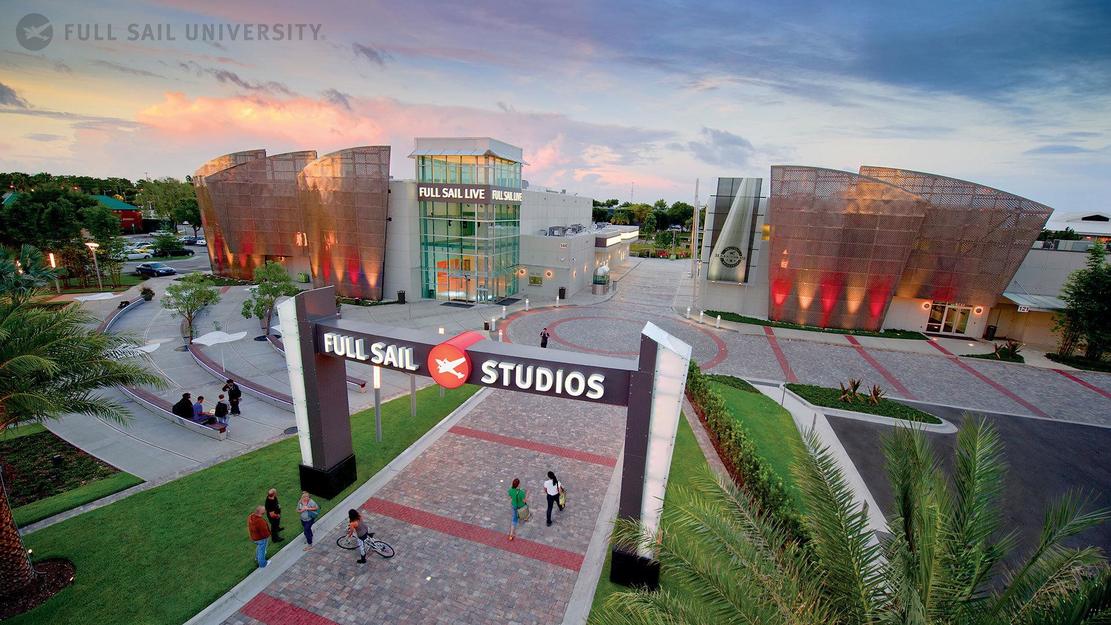 About
Full Sail University
History
Three Decades of Innovative Education
More than 30 years ago, Full Sail began as a dream to create a
place where people could learn how to take their passion for
entertainment and turn it into a career they loved. It started with
music and sound, but our dream quickly grew to fit the dreams of our
students until it was bigger than we could have ever imagined. Film,
design, show production, games, animation, web design, the business of
the entertainment world … as the years go by, the dream continues to
grow, and we are humbled by the success of our graduates as well as the
passion of our teachers and mentors, all of whom contribute to making
this one of the most unique educational communities on the planet.

Awards and Recognition
2018 One of the Best Music Schools, 2018, In Tune Monthly Magazine
2018 "Top 50 Film Schools" by The Wrap Magazine
2017 "Top Schools To Study Game Design," The Princeton Review
2017 "Top 50 Film Schools" by The Wrap Magazine
2017 "Top Design Schools," Graphic Design USA
2017 #3 in Architecture, "Best Creative Schools in the World," The Rookies
2017 #9 NextGen Gaming, "Best Creative Schools in the World," The Rookies
2017 "Top Game Design Schools," Animation Career Review

Our Mission
People from around the world come to Full Sail to pursue their
educational goals, and they share one thing in common – a passion for
creative careers in the entertainment and media industry. Full Sail's mission is to provide students with an innovative style of education, delivered by a staff of dedicated individuals, that addresses the career opportunities available in an ever-growing,
constantly evolving industry. We do this by developing unique curricula
that combine elements of creativity, art, business and life skills,
technical prowess, and academic achievement. Our education is delivered
via immersive teaching methods, both in Full Sail's real world
production studios and classrooms, as well as through our online
learning environment.Every one of our degree programs is designed to provide students with knowledge and real world experience that will help them realize their
career goals in the entertainment and media industry.
Additional Services
Airport/Station transfer
Facilities for students with disabilities
Student counselling
Visa support
Accommodation
Own apartment
Shared Apartment
Work and Further Studies
Work experience / internship with local companies
Further academic studies available on campus
Activities
Film
Music
Art / Painting
Photography
Volunteering
University student social events
Local cultural events (festivals, etc.)
Courses
English Academic preparation
76% 3 Reviews
This course is for students aged: 16-70
Location Type: University campus
Levels: Upper Intermediate, Advanced, Basic, Intermediate
Class Sizes: Medium, 6-10 students
Weekly Hours: Intensive 25+ hrs/wk
The Intensive English Program at Full Sail University is
tailored for students who want to pursue studies in entertainment and
media. The objectives are related to
occupational training and concepts and will prepare students for entry
into degree programs in entertainment and media studies.Full
Sail University's Intensive English Program (IEP) courses of study
focus on the language skills tested in university-recognized, language
proficiency exams. It also introduces students to the entertainment and
media industry. Students do not need to be proficient in the English
language to participate.There are 4 levels, 1 through 4, where
you'll build your skills in reading, writing, listening, and speaking
using rich multimedia learning tools. You'll demonstrate your abilities
through creative projects and exercises – including movies, songwriting,
blogging, podcasts, art, and more. As you learn and create within Full Sail's diverse facilities, you'll explore various industry branches such as entertainment, art, video games, and business. You will have opportunities to interact with faculty and students, as well as industry guests and graduates, which will enhance your English fluency and comprehension.You'll also
learn strategies that will enable you to confidently participate in
further academic study. The interdisciplinary approach of this
certificate will allow you to become immersed in university culture from
day one, giving you a comfortable transition into your next educational
journey.
Professional English
0% 0 Reviews
This course is for students aged: 16-70
Levels: Advanced, Basic, Intermediate
Class Sizes: Medium, 6-10 students
Weekly Hours: Intensive 25+ hrs/wk
<div class="col360 left">
<p><em>English as a Second Language at Full Sail University is
tailored for students who want to pursue studies in entertainment and
media. It is not intended for students seeking a general or
"stand-alone" English language program. The objectives are related to
occupational training and concepts and will prepare students for entry
into degree programs in entertainment and media studies.</em><br /><br />Full
Sail University's English as a Second Language (ESL) courses of study
focus on the language skills tested in university-recognized, language
proficiency exams. It also introduces students to the entertainment and
media industry. Students do not need to be proficient in the English
language to participate.<br /><br />Over an intensive nine-month period,
you'll build your skills in reading, writing, listening, and speaking
using rich multimedia learning tools. You'll demonstrate your abilities
through creative projects and exercises – including movies, songwriting,
blogging, podcasts, art, and more.</p>
</div><p>

</p><div class="col360 left">
<p>As you learn and create within Full Sail's diverse facilities,
you'll explore various industry branches such as entertainment, art,
video games, and business. You will have opportunities to interact with
faculty and students, as well as industry guests and graduates, which
will enhance your English fluency and comprehension.<br /><br />You'll also
learn strategies that will enable you to confidently participate in
further academic study. The interdisciplinary approach of this
certificate will allow you to become immersed in university culture from
day one, giving you a comfortable transition into your next educational
journey.</p></div>
Brochures
Intl_Brochure.pdf

PDF | 7MB added 12.18.2017 Download
Reviews
What students are saying
Sort By:
Get Price