(Waterford | Ireland )
Waterford English Language Centres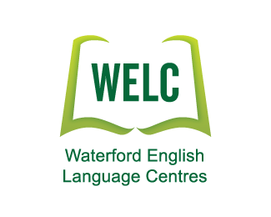 About
Waterford English Language Centres
Waterford's oldest government-recognised year round language school. We are located in a beautiful Georgian building which has been refurbished to incorporate bright, spacious, modern classrooms in a peaceful location only five-minutes walk from the city centre. Our highly-qualified and enthusiastic staff welcome adult and junior learners and we have unrivalled experience at organising quality accommodation for our students either in vetted host families or well-located self-catering apartments. Our action-packed Summer School is held in the safe, tranquil and spacious environs of the Ursuline School and we have spent many years developing our Academic Year Programme which allows international students to completely embrace Irish educational, family and cultural life for periods from 3 months to several years.
Courses
General English
0% 0 Reviews
This course is for students aged: 16-70
Students join a class of between 4 and 10 language students to practice skills and language areas that best suit their level and needs.

Test each student when they arrive to put them in the most suitable level.

– Focus on General English.

– Use a core text book in each class.

– Use only English in the classroom.

– Practise Reading, Writing, Listening and Speaking skills.

– Introduce and practise new Vocabulary and Grammar.

– Focus on language areas of specific interest or usefulness to students.

– Give a progress test each Friday to encourage students to study and to monitor their progress.
English Exam Preparation
0% 0 Reviews
This course is for students aged: 16-70
Levels: Advanced, Intermediate, Basic
Location Type: Town/City
WELC is officially certified to prepare students for Cambridge examinations.

Our part-time Cambridge Examination Preparation courses are designed for foreign nationals who live, work or study in the Waterford area and are seeking a renowned English qualification to value their level of English.

Typically students are studying in second/third level Irish institutions or are working as interns/au-pairs or may even be in full time employment. Registered full time WELC students may also choose this course as an add-on to their existing course.
Tailor made English courses
0% 0 Reviews
This course is for students aged: 16-70
Location Type: Town/City
Class Sizes: One-to-One
We work one to one with a student to design a course specific to their needs (e.g. English for Nursing/ English for Exams etc.)
Brochures
Reviews
This school hasn't been reviewed
Videos
This school hasn't added any videos
Get Price