(Leamington Spa | England )
Warwickshire College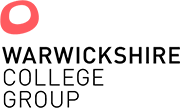 Warwick New Road
,
Leamington Spa
(
view map
)
About
Warwickshire College
As one of the largest further and higher education colleges in the UK, with six unique colleges across two counties, we aim to deliver learning experiences which lead to the development of wider skill bases and improved destinations for all of our students.

We offer a supportive, friendly, high-quality and technologically-driven environment. Our student success rates and A-level results are at an all-time high, with our students progressing onto a wide range of careers with globally recognised brands, and many students have also set up their own businesses and enterprise projects.

Warwickshire College Group is committed to providing the best learning experience possible and whatever your background, we can help you to achieve your aspirations.
Courses
General English
0% 0 Reviews
This course is for students aged: 16-70
Location Type: University campus
Levels: Basic, Intermediate
Class Sizes: Large, 11-20 students
These are friendly classes for people who speak English as their second language. The classes will quickly get you speaking and practising all the skills in English which will help you move on in employment and in everyday life. Topics include; reading, writing, listening, grammar and vocabulary.
Various days may be available and classes will run in the morning, afternoon and evening. you will be given more information when you apply.
Students can attend one class per week or seven.
English Exam Preparation
0% 0 Reviews
This course is for students aged: 16-70
Exams and Prep offered: Cambridge CAE, Cambridge FCE, Cambridge CPE
Brochures
Reviews
This school hasn't been reviewed
Get Price