(Berkeley | United States )
Berkeley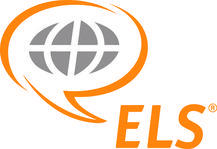 2425 Prospect Street
,
Berkeley
(
view map
)
About
Berkeley
The City of Berkeley has a small population but a big reputation and is host to many art and cultural activities including numerous festivals and open-air markets. Many of the world's greatest scholars have studied in Berkeley, and students can take advantage of the city's many libraries, cafes and bookstores. ELS/Berkeley is located in Hillside Hall, a residence and classroom facility which houses both ELS students and students from the University of California, Berkeley. ELS/Berkeley is in a great location in the San Francisco Bay Area with comfortable weather, excellent public transportation, and easy access to San Francisco, San Jose and Napa Wine Country.
Accommodation
Host family accommodation
Student Residence
Courses
General English
0% 0 Reviews
This course is for students aged: 16-70
Weekly Hours: General 15-25 hrs/wk, Relaxed 10-15 hrs/wk
If you want to learn English while still having time to visit local cities and attractions, the ELS Semi-Intensive English program is perfect for you! You will take classes in the morning and have afternoons free to explore and use your improving English.
The development of important language skills and elements, such as listening, speaking, pronunciation and vocabulary, allows you to communicate accurately and effectively.
English Academic preparation
0% 0 Reviews
This course is for students aged: 16-70
Levels: Intermediate, Basic, Advanced
Weekly Hours: Intensive 25+ hrs/wk
For students seeking admission to a college or university outside of your home country, the ELS English for Academic Purposes program provides you with the English language and academic skills you need to accomplish your goal. Complete Level 112 of the program and receive an official certificate recognized by more than 650 colleges and universities confirming that you have achieved the English language proficiency required for admission.

- Apply for conditional admission to any of our 650+ partner universities
- Get one free conditional application to any of our Host Institutions
- Receive free university counseling while studying at ELS
- Receive an academic transcript
- Receive a certificate of completion that fulfills the English language requirement for admission to our partner schools within the country of study
Brochures
Reviews
This school hasn't been reviewed
Get Price