(Logan | United States )
Utah State University - Intensive English Language Institute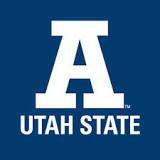 Old Main Hill, UMC, P.O.Box 0715
,
Logan
(
view map
)
About
Utah State University - Intensive English Language Institute
The Intensive English Language Institute (IELI) is an academic English as a Second Language Program for international graduate and undergraduate students who have been admitted to Utah State University and for students who want to study English for personal or professional reasons. IELI also serves visiting scholars, post-doctorates, government and corporate sponsored students and exchange students. In addition to intensive language education, IELI provides training for international teaching assistants and is involved in teacher education projects at USU and abroad. IELI serves the world community through program and curriculum development, teaching, and consulting.

The major goal of the IELI program is to provide students with the language skills and cultural orientation necessary to make them successful students in the USU classrooms and willing participants in the university community. To accomplish these ends, the core program is one of academic English, informed by faculty investigations of university classroom practice. Implicit in all classroom teaching is a cultural orientation to American values, the American educational system, and aspects of campus life in general.

The activities of IELI directly support the University's current mission of providing high quality instruction and encouraging cultural diversity. IELI's academic ESL courses are one means by which international students and Utah's non-native speakers of English may meet the University's English language proficiency standard, thus furthering the educational mission of the University and contributing to the internationalization of the campus.
Additional Services
Student counselling
Visa support
Accommodation
Host family accommodation
Own apartment
On campus
Shared Apartment
Student Residence
Courses
General English
0% 0 Reviews
This course is for students aged: 16-70
Classes focus on language and cultural skills needed for successful university study. IELI has four levels of instruction. Each level takes one 15-week semester (or one 10-week summer session) to complete. Classes meet 18 hours per week. Level 1 is high beginning. Students entering IELI must have a basic knowledge of English in listening, speaking, reading, and writing.

Some classes at levels 1 and 2 are multi-level. Students who place into Level 1 repeat these classes for additional credit upon advancing to Level 2. The content of the courses varies from term-to-term.

Classes at all levels are credit bearing. Depending upon major department, undergraduate students may apply up to 18 IELI credits as elective credit towards graduation.

Brochures
Reviews
This school hasn't been reviewed
Videos
This school hasn't added any videos
Get Price