(Gozo | Malta )
BELS Gozo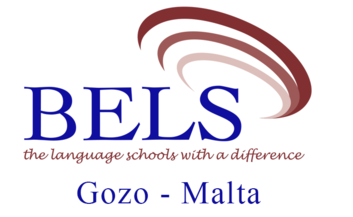 About
BELS Gozo
BELS started off in 1997 as one of the first language schools on Gozo. In 2010 the BELS brand name expanded to include a Junior Camp (students 12 - 17 years) in Mellieha on Malta & an Adult school in St. Paul's Bay, Malta. The BELS schools have similar characteristics: - A relaxed, friendly and pleasant atmosphere - Bright, air-conditioned class-rooms, operated all year round (at the adult school) *FREE WIFI* - Small, personalised groups where clients and their individual needs are of primary importance - A dedicated team of teachers who hold specialist language qualifications and have experience in teaching both adults and youths - Members of IALC - the prestigious International Association of Language Centres - Premises that include services such as a common room, a library with self-access material, internet workstations, beverage & snack vending machines. - Superior standard of accommodation with FREE WiFi in the residences So why not take the time to come and meet with us and learn more about BELS.
Courses
General English
0% 0 Reviews
This course is for students aged: 16-70
This English course programme in Gozo focuses on giving the learner balanced practice in both systems and skills using general topics. The course concentrates on all the four skills: Speaking, Listening, Reading and Writing with special emphasis on fluency. The aim of this type of English language course is to improve the students' comprehension of grammar and increase their vocabulary.
Business English
0% 0 Reviews
This course is for students aged: 16-70
Levels: Advanced, Intermediate
Weekly Hours: General 15-25 hrs/wk
Location Type: Town/City
The Business Communication Course focuses specifically on work-related vocabulary and common business scenarios such as meetings, negotiations, telephoning, emailing and making presentations in English. The course will enable our clients to become more confident and fluent speakers of English as well as improve their career prospects.
Tailor made English courses
0% 0 Reviews
This course is for students aged: 16-70
Location Type: Town/City
BELS clients can also benefit from the personalised attention of intensive individual lessons. We offer Individual Programmes ranging from 15, 20 to 30 lessons per week. Such programmes are tailor-made to each client's individual needs and involve an in-depth needs analysis on the first day. Our experienced and highly qualified teachers will do their utmost to bring out the best in each student.
Brochures
Reviews
This school hasn't been reviewed
Get Price
|
Powered by CoursePricer
Get Price