(Rolla | United States )
University of Missouri - Rolla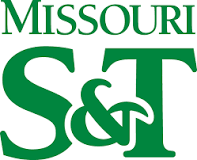 About
University of Missouri - Rolla
The primary mission of Missouri S&T's Applied Language Institute (ALI) is to meet the language needs of the university's international community. The ALI has developed permanent, ongoing language programs, and will develop temporary programs as needed to help the Missouri S&T international community to fulfill their educational and professional goals as they relate to their knowledge and use of the English language.

The mission of the Intensive English Program at Missouri S&T is to assist international students in attaining the proficiency level needed to meet language standards and promote a successful transition to academic programs.

Our Intensive English Program (IEP) was established in December of 1993. Our program has provided over 20 years of continuous service to the campus and local community. Students from over 70 countries have attended our Intensive English Program.
Additional Services
Student counselling
Visa support
Activities
Culture Shock presentation
Courses
General English
0% 0 Reviews
This course is for students aged: 16-70
Weekly Hours: General 15-25 hrs/wk, Intensive 25+ hrs/wk
There are 4 levels of instruction. Students are tested after arrival to determine their level of study. Experienced faculty teach interactive classes in the areas of listening, reading, grammar, writing, verbal skills, vocabulary skills and introduction to American culture. Coursework emphasizes preparation for academic work at the university level. Short-term programs are available and can be tailored to the needs of the student and organizations.
We welcome new students each new term. If interested in learning more about how to apply, please contact us or click here. We look forward to welcoming you to our campus in the future and helping you achieve your English language goals.
Brochures
Reviews
This school hasn't been reviewed
Get Price