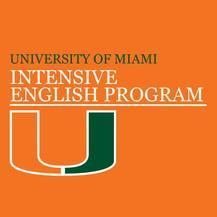 At the University of Miami (UM) Intensive English Program (IEP), courses follow an academic and skills-based curriculum. We integrate the essential skills of listening and speaking, reading and writing into one complete program of study. Classes vary by level and include targeted skills such as conversation, or integrated skills like English for business or current events. The integration of these important language skills helps prepare students for study at a university in the United States or for life as a working professional.

The University of Miami's (UM) Intensive English Program (IEP) offers Full Sessions that begin in September, January and May. The IEP also offers Mid-Session starts that begin in October, February and June. These Mid-session 6-week sessions can only be attended by new IEP students.

IEP students attend class Monday through Friday. Students in Levels 1, 2 and 3 are in class 23 hours a week. Students in Levels 4 and 5 attend 20 hours of class.
---
Water sports
Student counselling
Visa support
Host family accommodation
Own apartment
Shared Apartment
Music
Sauna / Wellness
Art / Painting
Cooking
Cultural tourism (theater, museum, etc.)
On campus events
Volunteering
University student social events
Professional Sports events
Local cultural events (festivals, etc.)