(Buffalo | United States )
University at Buffalo - English Language Institute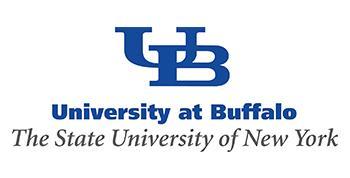 320 Christopher Baldy Hall
,
Buffalo
(
view map
)
About
University at Buffalo - English Language Institute
The English Language Institute, founded in 1971 and a unit of the Graduate School of Education of the University at Buffalo (UB), the State University of New York (SUNY), offers English language instruction, cultural orientation, and pre-academic training to international students, scholars, and professionals on an intensive and per-course basis. The ELI conducts the Intensive English Program (IEP), which specializes in preparing students for university study in the United States; the English as a Second Language Program for undergraduate and graduate students currently enrolled in academic programs at the university; part-time evening and customized programs for professionals; and overseas programs offering language-learning and teacher-training opportunities both in other countries and in Buffalo. In addition, the ELI actively supports the university's international recruitment effort and attracts highly qualified international students to UB degree programs, helps to internationalize the larger institution and promote the cultural diversity of the campus, and plays a major role in developing and administering the university's overseas sponsored programs.
Courses
General English
0% 0 Reviews
This course is for students aged: 16-70
Location Type: University campus
Levels: Basic, Intermediate
Class Sizes: Large, 11-20 students, Medium, 6-10 students, One-to-One, Small, 2-5 students
Weekly Hours: General 15-25 hrs/wk
The Intensive English Program offers 25 hours of class instruction each week in all skill areas. The IEP meets the specific language needs of students, particularly those preparing for study at a U.S. college or university. Classes are small and are taught by highly qualified faculty. Special classes and extracurricular activities increase students' opportunities for learning and developing their skills.
English Academic preparation
0% 0 Reviews
This course is for students aged: 16-70
Location Type: University campus
Levels: Basic, Intermediate
The English as a Second Language Program is designed to assist international and domestic students at UB who are enrolled in degree programs and whose first language is not English to develop the language skills necessary to succeed in their academic programs. Undergraduate and graduate students may enroll in credit-bearing ESL courses to improve their English, writing, speaking, and listening skills for academic and professional purposes and to satisfy the university's undergraduate Writing requirement. In addition, the ELI offers assistance to university departments and the Office of International Admissions in evaluating students' English language skills, and works with UB's International Student Policy Committee to establish English language proficiency standards for international applicants, and to ensure compliance with English language testing and course requirements
Tailor made English courses
0% 0 Reviews
This course is for students aged: 16-70
Location Type: University campus
Levels: Intermediate
The Evening Program of the English Language Institute offers a variety of part-time courses suited to the specific needs and schedules of various English language learners.
In addition to international professionals living and working in the Buffalo area, Evening Program classes serve university students, scholars, and faculty. Whether a professional, a scholar, or a student, good language skills are essential for success in the United States .
Those wishing to improve their language ability and gain confidence speaking English in social and business situations will find a course to fit their needs in the ELI Evening Program. The Evening Program offers a variety of courses specially designed to increase participants' fluency and comprehensibility in English.
Brochures
Reviews
This school hasn't been reviewed
Videos
This school hasn't added any videos
Get Price