(Brecon | Wales )
Trebinshun House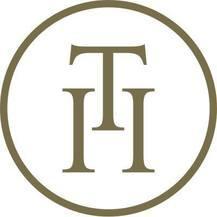 About
Trebinshun House
Wherever you are and whatever your industry or profession, it's never been more important to be able to speak, write and understand English as confidently and competently as your colleagues and customers do. Yet you probably have less spare time than ever to improve your English language skills!

We can help. Our intensive, full immersion residential approach has been developed through 40 years of specialist experience. It combines expert, individually-tailored tuition with a varied and fully supervised social programme that will accelerate your progress in ways that no other English course can.

Trebinshun House is exclusive. We accept no more than 14 clients at a time - most of them business people - to protect the excellent quality of the learning experience we deliver. But learning here is not all hard work! We are a family-run operation based in the elegant yet friendly atmosphere of a historic manor house set in beautiful countryside yet only 90 minutes by car from several international airports. There are many ways to relax and enjoy yourself while speaking English beyond formal lesson time – a way of learning that is pedagogically and scientifically proven to have tremendous value.
Activities
Film
Sauna / Wellness
Cultural tourism (theater, museum, etc.)
Historical sightseeing
On campus events
University student social events
Local cultural events (festivals, etc.)
Courses
Business English
0% 0 Reviews
This course is for students aged: 16-70
Location Type: Rural/Countryside
Class Sizes: One-to-One, Small, 2-5 students
Weekly Hours: Intensive 25+ hrs/wk
Professional English
0% 0 Reviews
This course is for students aged: 16-70
Location Type: Rural/Countryside
Class Sizes: One-to-One, Small, 2-5 students
Weekly Hours: Intensive 25+ hrs/wk
Tailor made English courses
0% 0 Reviews
This course is for students aged: 16-70
Location Type: Rural/Countryside
Class Sizes: One-to-One, Small, 2-5 students
Weekly Hours: Intensive 25+ hrs/wk
Brochures
Reviews
This school hasn't been reviewed
Videos
This school hasn't added any videos
Get Price