(Totnes | England )
Totnes European School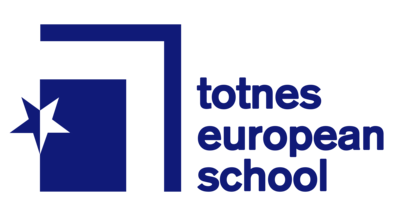 About
Totnes European School
Totnes European School is a small privately owned school located in the historic and picturesque town of Totnes. The cities of Exeter and Plymouth are within easy reach and excellent for sightseeing, history and culture. We have a friendly atmosphere and our professional and dedicated staff will always give students a warm welcome.

Totnes European School offers a wide choice of English Language Courses.There is a strong emphasis on communicative activities. Lessons include speaking and listening practice as well as reading, writing, grammar, vocabulary and pronunciation. Small classes and a supportive atmosphere help students to gain confidence and to maximise their English Language skills.

An English Language Course may be studied on its own or followed by a Work Experience Placement.Totnes European School has many years experience organising work placements in a variety of professions and we are accredited for the University of Cambridge Work Experience Certificate.

Totnes European School has organised EU programmes (Youth in Action, Erasmus, Leonardo and other LLP projects) for over 15 years and continue to organise Erasmus+ programmes. We can provide references from our trusted, accredited partners. The School is well-versed in the requirements of these programmes and has run many successful programmes in cooperation with European partners. We understand the regulations, the funding and the administrative requirements.

Totnes European School is an accredited member of the Association of British Language Schools which is one of the national UK accreditation bodies recognised by the UK Government.
Accommodation
Host family accommodation
Host family accommodation without students of same native language
In hotel/guesthouse
Work and Further Studies
Work experience / internship with local companies
Activities
Cultural tourism (theater, museum, etc.)
Courses
General English
90% 2 Reviews
This course is for students aged: 16-70
Levels: Advanced, Basic, Intermediate
Class Sizes: Large, 11-20 students, Medium, 6-10 students, One-to-One, Small, 2-5 students
English Exam Preparation
0% 0 Reviews
This course is for students aged: 16-70
Exams and Prep offered: Cambridge FCE, Cambridge CAE
Brochures
Reviews
What students are saying
Sort By:
Videos
This school hasn't added any videos
Get Price