(Martin | United States )
Tennessee Intensive English Program - Univeristy of Tennessee at Martin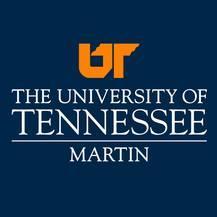 About
Tennessee Intensive English Program - Univeristy of Tennessee at Martin
The Tennessee Intensive English Program, TIEP, is located in the quiet, peaceful city of Martin, Tennessee on the beautiful, award-winning campus of the University of Tennessee at Martin. We offer English courses for speakers of other languages, prepare students to enter the University, and conduct special contract programs.

Mission Statement

The primary purpose of the Tennessee Intensive English Program is to prepare international students with the language skills and the cultural adjustment needed to succeed in both undergraduate and graduate programs at the university level. In addition, the program seeks to assist individuals with improvement of their English skills for business or personal needs.
Sports
Badminton
Basketball
Swimming
Track and field/Athletics
Volleyball
Additional Services
Airport/Station transfer
Visa support
Accommodation
On campus
Student Residence
Activities
Dancing
Cultural tourism (theater, museum, etc.)
Historical sightseeing
On campus events
University student social events
Professional Sports events
Local cultural events (festivals, etc.)
Courses
General English
0% 0 Reviews
This course is for students aged: 16-70
Levels: Advanced, Basic, Intermediate
Class Sizes: Large, 11-20 students, Medium, 6-10 students, One-to-One, Small, 2-5 students
Weekly Hours: General 15-25 hrs/wk
Tennessee Intensive English Program (TIEP)

The TIEP has six levels of study, and each level is 8 weeks long. There are six sessions per year.
Students take a test at the beginning of the term and will be placed in a level during orientation.
TIEP students are in class 20-25 hours per week.
Classes run throughout the day between 8 am and 4 pm.
Late or mid-term entry is possible, but we recommend that students start at the beginning of an 8 week term.
There are four core courses: Grammar, Writing, Listening/Speaking and Reading.
There are also Enrichment Courses in advanced levels such as Current Events, Vocabulary, and Global Issues.
Test preparation courses such as TOEFL and GMAT are offered throughout the year. These courses are intended for advanced students who are applying to graduate school.
No TOEFL is required for TIEP. Upon successful completion of Level 6, students may enter undergraduate courses with no TOEFL.

So Much More!

All of the TIEP Teachers have advanced degrees in relevant disciplines and keep current in the field. Most have lived and/or worked overseas and deeply understand cultural adjustment.
There are computer labs in Gooch Hall to enhance English language through technology.
Students regularly engage with American and other international students in class and on campus through conversation partners and joint events.
International Programs hosts many interesting events to have fun and learn about the region. See our Social Activities page.
English Pathway Programs
0% 0 Reviews
This course is for students aged: 16-70
Levels: Advanced, Intermediate
Conditional I-20 and University Admission

We are so happy you are considering UTM! The Princeton Review has ranked UTM among the Best in the Southeast for the 12th consecutive year! UTM is also listed among America's 100 Best College Buys, one of only three public institutions from Tennessee. This means: a great education for a great value in the beautiful northwest corner of Tennessee!

Students applying for conditional admission for the Tennessee Intensive English Program must submit:

A completed, signed application form - an applicant must be at least 17 years old.
A bank letter or other papers of financial support
A payment (draft, money order, credit card) for the total fees and deposits (all non-refundable)*
Students applying for undergraduate admission must submit the following:
A completed, signed application form.
A bank letter or other papers of financial support
An official high school transcript and certificate of graduation translated into English.
If you are a transfer student, you must also provide official transcripts translated into English from each higher education institute you have attended since your graduation from high school. Course descriptions from your university are required for evaluation of transfer credits**.
Official minimum TOEFL score of 500 (UT Martin's Institutional paper test only), iBT of 61 (internet-based), IELTS of 6.0, or successful completion of Level 6 in TIEP is required for all majors.
The UTM MBA program is now hybrid, meaning it is online with five weekends per semester. Under SEVIS/Homeland Security regulations, this is not sufficient class time to grant F-1 visas to international students. As such, no international students may apply for our MBA at this time. Please visit the website occasionally for changes or contact the Graduate Admissions Office.

**Students from Africa, China and India must have their transcripts and certificate of graduation be evaluated by WES (www.wes.org) or ECE (www.ece.org).
Brochures
Reviews
This school hasn't been reviewed
Videos
This school hasn't added any videos
Get Price