(Philadelphia | United States )
Temple University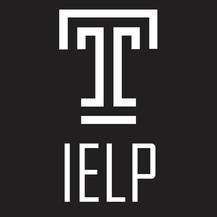 1700 North Broad Street, 211 Vivacqua Hall,, PO Box 2843
,
Philadelphia
(
view map
)
About
Temple University
Small class sizes and caring, experienced teachers help students at all proficiency levels reach their goals.

Temple University's Intensive English Language Program (IELP) attracts students from all over the world to the historic city of Philadelphia, the fifth-largest city in the U.S., a cultural, artistic and culinary center. International students enjoy the excellent educational resources available at Temple and the many cultural experiences available on and near campus.

Non-native speakers come to IELP to improve their English language skills for study, employment and enhancement of everyday lifes. Temple also offers conditional (Access Temple) and Provisional Admission programs for students who wish to attend our university, as well as special programs that focus on particular skills or provide a cultural immersion experience in the U.S.
Accommodation
Own apartment
In hotel/guesthouse
Student Residence
Activities
Cultural tourism (theater, museum, etc.)
Historical sightseeing
Professional Sports events
Local cultural events (festivals, etc.)
Courses
General English
0% 0 Reviews
This course is for students aged: 16-70
Location Type: University campus
Levels: Advanced, Basic, Intermediate
Class Sizes: Large, 11-20 students, Medium, 6-10 students, One-to-One, Small, 2-5 students
If you have completed your high school studies, you are eligible to attend. No English test scores are required for admission. When you arrive, your English will be evaluated so you are placed in an appropriate class level.

Intensive English Language Program classes
Reading: Improve your reading speed and comprehension and prepare for the amount of reading you will be expected to do at a university.

Writing: Learn academic writing and receive targeted feedback as you practice it.

Listening and speaking: Focus on fluency, pronunciation and vocabulary development. Advanced listening and speaking classes will teach you about listening to lectures and developing formal presentation skills.

Enrichment classes: Develop specific English skills through reading and listening comprehension classes; presentation and writing workshops; TOEFL preparation; English for business or the sciences; and grammar, spelling, vocabulary and pronunciation classes.

Short courses focus on developing fluency in English and cultural understanding. You will use your English skills in courses such as Conversation Skills, American TV, Current Events, Tours of Temple University, Discover Philadelphia, Chatting with Americans and English in Action.
English Academic preparation
0% 0 Reviews
This course is for students aged: 16-70
Location Type: University campus

To help you master the many challenges you face as an international graduate student, enroll in Advanced Academic English for Graduate Students.

This four-week course will help you succeed in advanced academic courses and function well in English. It will help you fine-tune your writing skills, receive intensive training on pronunciation and presentations, and bridge the gap between everyday English and the academic English you will need for success in your area of study.
Brochures
Reviews
This school hasn't been reviewed
Get Price