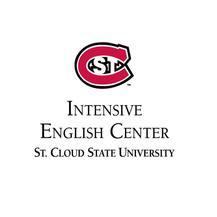 720 Fourth Avenue South - St. Cloud
The Intensive English Center (IEC) at St. Cloud State University (SCSU) is a medium-sized intensive English program, with a focus on academic English skills and American culture.  The program prepares students linguistically and culturally for study at St. Cloud State University. The IEC offer 23 hours of English language instruction per week. It also have many cultural excursions that give students the opportunity to practice their English and to learn more about the state of Minnesota and the United States. Our students come from Africa, Asia, Europe, the Middle East, and South & Latin America.

Students who meet the English proficiency requirements for undergraduate or graduate admission to St. Cloud State University, such as graduating from the IEC, have access to over 200 degree programs to choose from. St. Cloud State University is also a diverse campus, with about 1,000 international students from over 80 countries. The 100-acre campus is between downtown St. Cloud and the Beaver Islands, a group of more than 30 islands that form a natural maze for a two-mile stretch of the Mississippi River. The St. Cloud metropolitan area is 24th on Forbes magazine's "Best Small Places for Businesses and Careers." St. Cloud State is ranked in Forbes magazine's "America's Top Colleges" and Money magazine's "Money's Best Colleges."
---
Cultural tourism (theater, museum, etc.)
Local cultural events (festivals, etc.)
Culture Shock presentation
University student social events
On campus events
Historical sightseeing