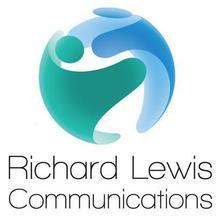 Riversdown House, Warnford - Winchester
Riversdown House - an historic 14th century manor house, one hour from London - is Richard Lewis Communications' premier location for intensive English language courses for adults / executives in England. Founded in 1971, Riversdown House has received over 15,000 clients from around the world for both one-to-one and closed group training (2-6 participants). Our highly experienced instructors design and deliver tailored programmes to improve participants' overall effectiveness in an international environment. Areas we focus on include: - English language ability - Essential business skills, e.g. meetings, negotiations, presentations - Cross-cultural communication We have an excellent client list - including former and current Heads of State - and references are available on request. Riversdown House also has comprehensive leisure facilities such as an on-site 9-hole PGA-approved golf course, three tennis courts (astro-turf and grass), gym, sauna, bicycles, etc. For further details of Riversdown House see: www.crossculture.com/riversdown
---
| | |
| --- | --- |
| This course is for students aged: | 16-70 |
| Location Type: | Rural/Countryside |
| Class Sizes: | Large, 11-20 students, Medium, 6-10 students, One-to-One, Small, 2-5 students |
| Weekly Hours: | Intensive 25+ hrs/wk |
ENGLISH LANGUAGE & CULTURE TRAINING FOR PROFESSIONALS
LANGUAGE + CULTURE = BETTER COMMUNICATION
In the real world communication does not happen in a vacuum. Your message is shaped, influenced and even distorted by your own cultural profile as well as those you are communicating with. "Culture" is one of the most powerful determinants of human behaviour and relations. Even when using "the right words" cultural miscommunication can lose business for your company.


| | |
| --- | --- |
| This course is for students aged: | 16-70 |
E-LEARNING ENGLISH LANGUAGE TRAINING FOR PROFESSIONALS
You can use a range of flexible and economic online learning options that will help you maintain and improve upon the rapid progress you make during your Riversdown Immersion Course.

We also deliver preparatory sessions for your Riversdown Course so that you are "warmed up" and ready to get the most out of your time with us.
Your E-learning Sessions can take place between the hours of 8:30am and 5:30pm GMT, which means that we are perfectly placed to deliver morning / afternoon sessions to you in Latin America and afternoon / evening sessions to the Far East.

You can also organise sessions outside of these times, with an additional surcharge of 25% payable on these individual sessions.
| | |
| --- | --- |
| This course is for students aged: | 16-70 |
| Location Type: | Rural/Countryside |
| Class Sizes: | One-to-One, Small, 2-5 students |
| Weekly Hours: | Intensive 25+ hrs/wk |
ONE-TO-ONE ENGLISH LANGUAGE TRAINING FOR PROFESSIONALS
You can benefit the most from our complete course customisation in one-to-one training with your own instructor. Each week you have a team of up to three teachers helping you concentrate on different areas and to expose you to different teaching styles and nuances of English.

CLOSED GROUP ENGLISH LANGUAGE TRAINING FOR PROFESSIONALS
In addition to one-to-one training we also offer closed, small-group tuition for up to 2-4 individuals from the same organisation. In order to make sure this is as valuable as possible for yourself and your colleagues, we do recommend that each of you are of similar English ability and have similar learning aims for your course. This ensures that we are able to build a course that is effective for everyone.