(Kingston | Canada )
Queen's University - School of English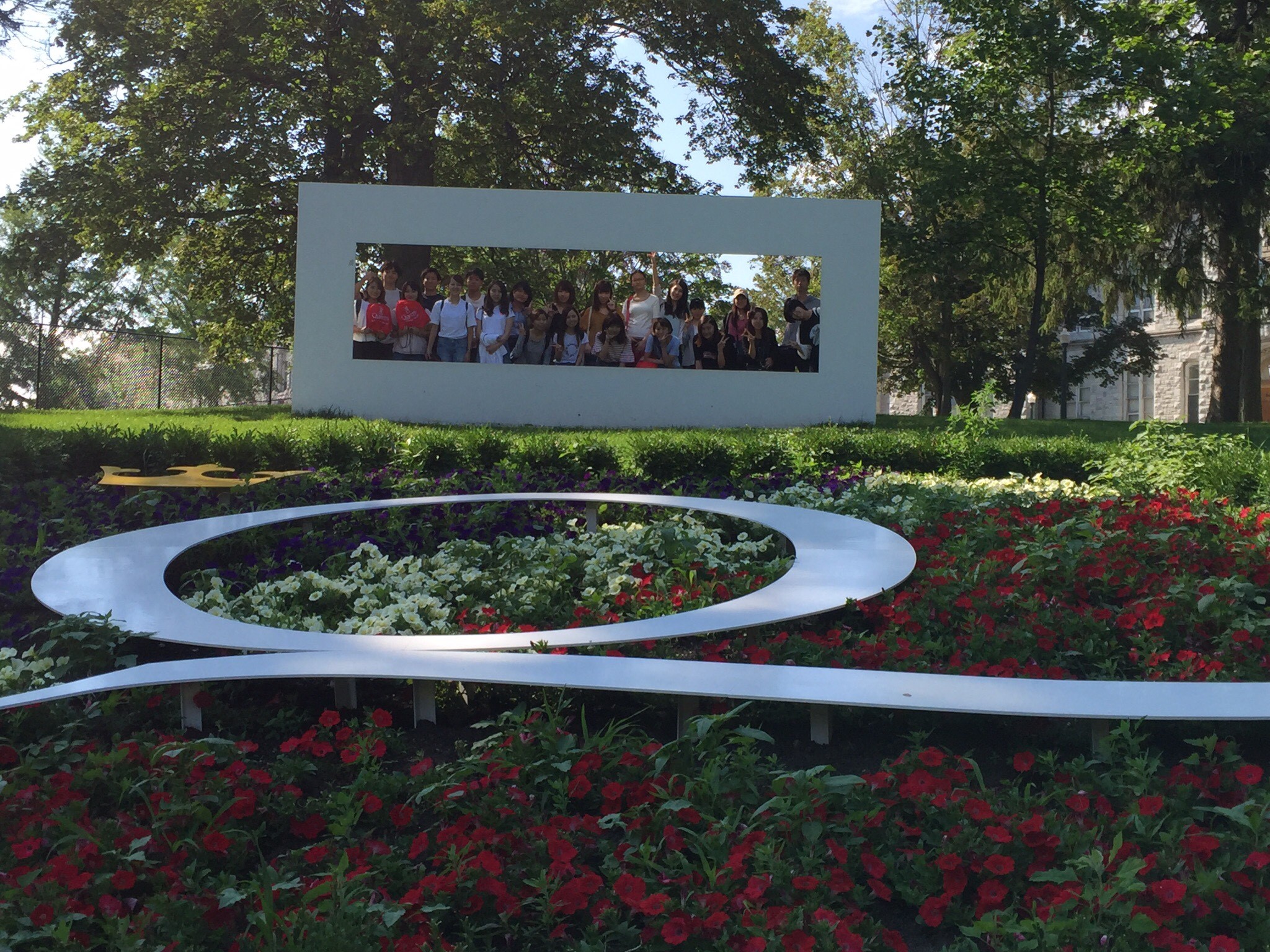 About
Queen's University - School of English
Established in 1942, Queen's School of English (QSoE) is part of the Faculty of Education at Queen's University, one of Canada's oldest and most prestigious universities.
We are located on Queen's University campus in Kingston, Ontario, Canada. Kingston is situated on the northern shore of Lake Ontario, one of the world's largest lakes. Kingston is a small, safe and historic city, located a two to three hour drive to Ottawa, Toronto and Montreal. The city offers a vibrant day- and night-life, with many attractions and activities for students. Did you know that in 2013, ranked Kingston as one of the top 5 great university towns in the world?
Study at Queen's School of English (QSoE) to prepare for university or college, to learn English for work, or to experience Canadian culture.
QSoE programs allow you to learn English language while studying at Queen's University, located in Kingston, Ontario, Canada.
QSoE offers a variety of English as a Second Language (ESL) programs and courses, including intensive academic English, summer or winter short-term programs and tailored options.
Other highlights of studying with us:
- Our "English Only" rule 
- Rich socio-cultural program with many activities during the week
- A choice of accommodations: homestay or university residence 
- Your Student ID card gives you access to all Queen's facilities, including the athletic centre
- Your Student ID card is your free bus pass
Learn more, visit our website or Facebook!
Additional Services
Facilities for students with disabilities
Student counselling
Accommodation
Host family accommodation
Own apartment
On campus
Shared Apartment
Work and Further Studies
Further academic studies available on campus
Language and Au pair study
Work experience / internship with local companies
Activities
Cooking
Cultural tourism (theater, museum, etc.)
Historical sightseeing
On campus events
Volunteering
University student social events
Culture Shock presentation
Local cultural events (festivals, etc.)
Courses
English Academic preparation
85% 2 Reviews
This course is for students aged: 16-70
Levels: Advanced, Basic, Intermediate
Class Sizes: Large, 11-20 students
Weekly Hours: General 15-25 hrs/wk
<h1>
English for Academic Purposes (EAP)</h1><div>This is an intensive 12-week language program that prepares students for university undergraduate or graduate studies in English. You can also choose this program for personal and professional purposes. It is offered three times a year, starting in September, January and May. The program consists of 22.5 hours of classroom instruction per week. This program offers intensive, integrated practice in all four language skills: reading, writing, listening and speaking. This program also puts particular emphasis on the knowledge, skills and strategies essential for academic success.</div>
Tailor made English courses
0% 0 Reviews
This course is for students aged: 16-70
Levels: Advanced, Basic, Intermediate
Class Sizes: Large, 11-20 students, Medium, 6-10 students, One-to-One, Small, 2-5 students
Weekly Hours: General 15-25 hrs/wk
<p>We can customize programs for groups and institutions. Programs can be of any duration, but generally range from three to twelve weeks. <a href="http://www.queensu.ca/qsoe/tailored">Contact us</a> to find out more.</p>
English Summer Courses
95% 1 Review
This course is for students aged: 16-70
Levels: Advanced, Basic, Intermediate
Class Sizes: Large, 11-20 students
Weekly Hours: General 15-25 hrs/wk
<h1>Canadian English Experience</h1><p>This program is offered in August and February and provides you with an opportunity to learn English and to explore Canada. This student-centered immersion program focuses on developing speaking and listening skills using Canadian cultural and social content. All weekend trips are included to ensure that you get the most out of your short time in Canada. </p></div>
Brochures
Reviews
What students are saying
Sort By:
Get Price