(Perth | Australia )
Phoenix Academy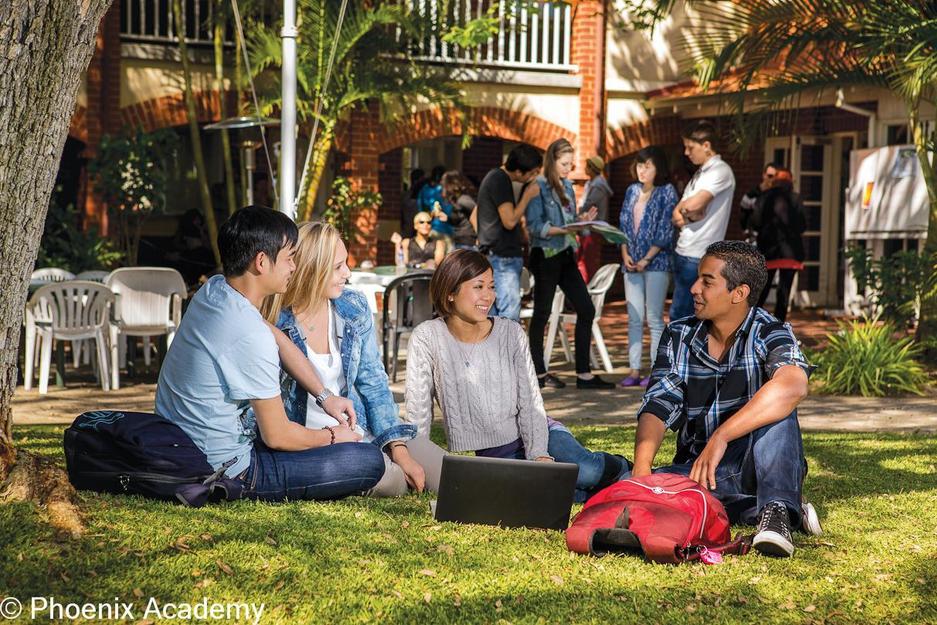 About
Phoenix Academy
Established in 1989, Phoenix Academy is Western Australia's premier English Language training facility.  Located in the city of Perth, the Academy is housed in beautiful Edwardian buildings, in a lush, tranquil garden campus and is renowned for its warmth and friendliness.

With a truly international student population (from over 40 countries), Phoenix is the ideal choice for those students looking for that extra special English language or pre-university learning experience. Perth is a multicultural city with a clean Mediterranean climate offering unsurpassed access to water sports, quality wine and food, shopping and a vibrant nightlife. Perth is consistently rated as one of the most livable cities in the world and is Australia's fastest growing city offering plentiful job opportunities. www.experienceperth.com

TRESOURCES AND FACILITIES
Airport meet and greet service
Accommodation and Homestay Placement service
Study Pathway counselling
Student Online Learning System (Student Portal)
Complimentary Internet facilities and Free WiFi
Student Common Rooms with free tea and coffee
Spacious gardens to relax in
Small class sizes (average of 12 students per class)
Central location, close to public transport and shops\
Adventure Centre
Comprehensive recreation schedule for after school activities, Accommodation, transportation and tour bookings

ACCOMMODATION
The Academy provides a comprehensive accommodation placement service to suit your needs.
HOMESTAY
Get the most out of your travel and study experience by living with an Australian family and experiencing the lifestyle first hand. Friendly homestay families with comfortable, clean and spacious  homes. Accommodation located no more than 30 - 40 minutes travel time by public transport from the Academy.
ON-CAMPUS STUDENT RESIDENCE - "BEATTY LODGE"
Modern hostel, located on Perth campus. Single, twin, triple and dorm rooms·         Friendly,welcoming staff with great fun, social atmosphere. On-site recreation facilities including: swimming pool, BBQ, pool  table & amp; large TV"s with Cable TV, DVD players.
Sports
Football/Soccer
Tennis
Volleyball
Diving
Additional Services
Airport/Station transfer
Student counselling
Visa support
Accommodation
Host family accommodation
Own apartment
In hotel/guesthouse
On campus
Student Residence
Work and Further Studies
Further academic studies available on campus
Language and Au pair study
Work experience / internship with local companies
Activities
On campus events
Local cultural events (festivals, etc.)
Courses
Brochures
Reviews
What students are saying
Sort By:
Get Price