(Perth | Australia )
Perth International College of English (PICE)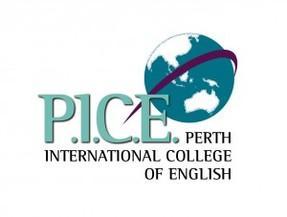 100 Murray Street, Level 2
,
Perth
(
view map
)
About
Perth International College of English (PICE)
Since its foundation in 2001, Perth International College of English has developed into one of the most reputable and well known English language colleges in Western Australia and nationwide.

Whether you are learning language skills for further study at University, Business College or High School, or to help further your career by passing an exam, or simply learning the language for travel and new experiences, your achievement is our vital concern.

Here are just a few reasons why you should consider us:

- All teachers have TESOL qualifications and experience, guaranteeing the most professional standard of teaching.
- Teachers & staff provide individual academic counselling for students wanting to extend their study into vocational or higher education training.
- Materials are included in all course fees except for textbooks. Class average of 12 students.
Sports
Football/Soccer
Swimming
Volleyball
Additional Services
Water sports
Airport/Station transfer
Student counselling
Accommodation
Host family accommodation
Own apartment
In hotel/guesthouse
Shared Apartment
Work and Further Studies
Student legally permitted to work / earn money during course
Language and Au pair study
Activities
Cultural tourism (theater, museum, etc.)
Historical sightseeing
On campus events
University student social events
Rock climbing
Courses
General English
0% 0 Reviews
This course is for students aged: 16-70
Levels: Advanced, Basic, Intermediate
Class Sizes: Large, 11-20 students, One-to-One
Weekly Hours: General 15-25 hrs/wk
General English (full-time)
25 hours per week, including the Friday afternoon activity. Elementary to Advanced level. Course length up to 60 weeks. The interactive methods of the General English classes extend into specialist elective classes in the afternoon. Students have the opportunity to practise their acquired skills in real life situations.

General English (part-time)
15 hours face-to-face teaching per week. All visas except student visa. Elementary to Advanced level. Based on a communicative teaching approach, which focuses on quickly developing effective skills in reading, writing, speaking and listening.

Electives for full time students:
- Academic English
- English for Business
- Listening and Speaking
English Exam Preparation
0% 0 Reviews
This course is for students aged: 16-70
Levels: Advanced, Intermediate
We offer 10-12 week intensive Cambridge exam preparation for full-time students , starting in January, March and September. Minimum levels required.

- PET (Preliminary English Test)
- FCE (First Certificate in English)
- CAE (Certificate in Advanced English)
English Academic preparation
0% 0 Reviews
This course is for students aged: 16-70
The English for Academic Purposes preparation course at P.I.C.E. is suitable for students who want to take an IELTS test, for example for entry to further education in Australia (TAFE/university) or migration purposes. The course has the features of an exam course (intensive study program, tailored homework schedule and weekly exam practice).
Brochures
Reviews
This school hasn't been reviewed
Get Price