(Saint-Geniès-de-Comolas | France )
Millefeuille Provence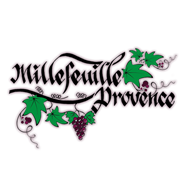 Château Correnson
,
Saint-Geniès-de-Comolas
(
view map
)
About
Millefeuille Provence
Château Correnson is a former vineyard estate dating from the 18th century comprising several buildings, extensive wooded grounds and a swimming pool.
The classes and accommodation are all on site. The school is housed in two buildings: the "Château", which is the main building, and the "Magnanerie", a building formerly used as a silkworm nursery.
The premises have been recently renovated and offer every modern comfort whilst retaining their original charm.

Château: 2 classrooms, sitting room, dining room and bedrooms
Magnanerie: 3 classrooms, office and 8 bedrooms
Students speak French five days a week from 8.30am to 10pm with :

Other, highly motivated students, all aged over 23 years (diplomats, international civil servants, executives and business men and women, all of them Francophiles)
Experienced teachers, all excellent motivators and part of the team for several years
Numerous French-speaking guests.
Activities
Cooking
Local cultural events (festivals, etc.)
Courses
General French
0% 0 Reviews
This course is for students aged: 16-70
Location Type: Rural/Countryside
Levels: Advanced, Basic, Intermediate
Class Sizes: One-to-One, Small, 2-5 students
Weekly Hours: Intensive 25+ hrs/wk
Professional French
0% 0 Reviews
This course is for students aged: 16-70
Location Type: Rural/Countryside
Levels: Advanced, Intermediate
Class Sizes: Small, 2-5 students
Weekly Hours: Intensive 25+ hrs/wk
Brochures
Reviews
This school hasn't been reviewed
Get Price