(Fukuoka | Japan )
Asahi Nihongo Japanese Language School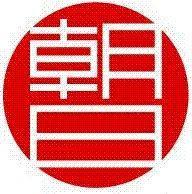 Daimyo 2-9-30, Yodo Building 2F
,
Fukuoka
(
view map
)

About
Asahi Nihongo Japanese Language School
Asahi Nihongo Language School was established in 1999 in the beautiful city of Fukuoka. During the day, we teach Japanese while our sister school Ritter holds German and English classes in the evening.

The school consists of six classrooms and is very cozy. Classes are small, with only three to seven students, in order to build a comfortable learning environment.

Students' nationalities vary widely with most students coming from Germany, Switzerland, Austria, Canada, Great Britain, Australia and the US. Most of our staff speaks English and will always provide quick and helpful assistance. Our language school is located in the heart of Fukuoka, right next to the city center Tenjin. This area has a variety of shops and food stalls and is just a short walk away from our school.
Accommodation
Shared Apartment
Student Residence
In hotel/guesthouse
Own apartment
Host family accommodation without students of same native language
Host family accommodation
Additional Services
Facilities for students with disabilities
Airport/Station transfer
Water sports
Visa support
Student counselling
Activities
Philosophy
History
Local cultural events (festivals, etc.)
Art / Painting
Culture Shock presentation
Hiking
Professional Sports events
Fashion
University student social events
Cooking
Volunteering
Film
On campus events
Architecture
Photography
Work and Further Studies
Work experience / internship with local companies
Courses
Brochures
Reviews
This school hasn't been reviewed
Get Price