(Canterbury | New Zealand )
Lincoln University

PO Box 85084, Lincoln University
,
Canterbury
(
view map
)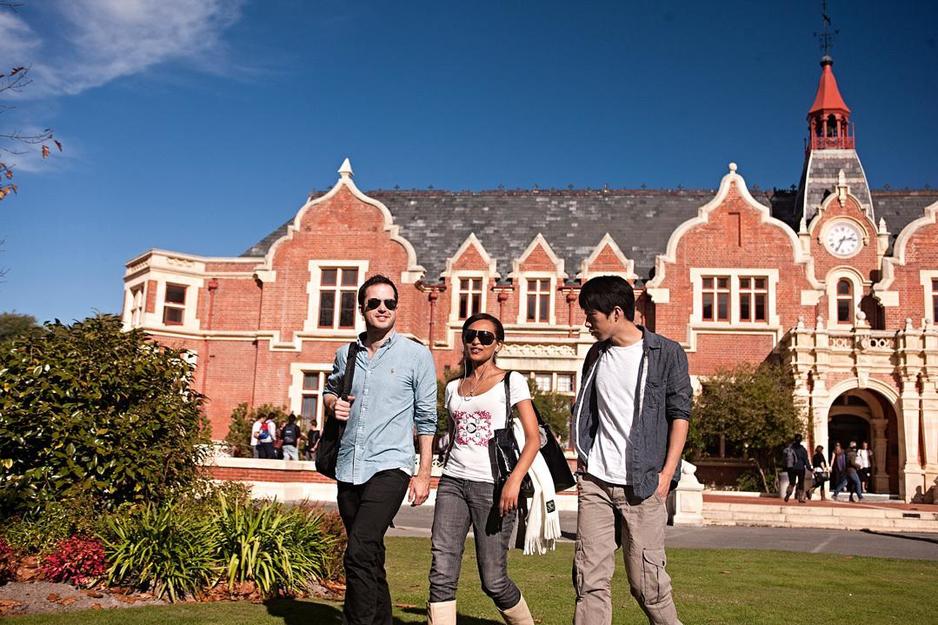 About
Lincoln University
Established in 1878, Lincoln University has been a key contributor to the primary industries that sit at the core interests of New Zealand economy. Ranked in the top 500 in the world, and the top 100 in agriculture and forestry (QS Rankings), we are the only specialist land-based university in New Zealand.

Each year, more than 200 students from various countries choose to learn English language with specialist elective components through our University Studies and English Language Division. The academic preparation and professional skills electives are a popular and effective preparation for further successful study, and for the use of English in a professional career

Advantages of the English language programme at Lincoln University:
1) It is part of the wider University student community
2) You learn more than just English – you improve your language, academic learning
skills, and relevant technical language related to your future academic study
3) Small class size – no more than 12 students per class
4) Highly qualified and experienced academic staff who will help you achieve your study goals
5) Access to all the facilities and services of the University
6) You can progress to further academic study at Lincoln University without the need to
sit an external examination, i.e. IELTS or TOEFL.

Small class sizes, practical work, relevant field trips, highly connected to industry for research collaboration and commercialisation, student exchange opportunities with international universities, are a few good reasons why you should choose Lincoln University.

When considering Lincoln University as your study destination in New Zealand you will be following in the footsteps of students from over 70 countries who have studied here. A significant number of these students have achieved high honours and entered a diverse range of careers.

At Lincoln University we are proud to say that our graduates go on to further studies at renowned universities worldwide and develop the skills and knowledge for successful international careers. Internationally relevant knowledge and transferable skills are critical success factors for both employment and personal development in today's environment and tomorrow's global society. In addition to benefiting from a world class education, Lincoln University students are supported by the friendly and caring campus environment. Staff are dedicated to ensuring that student needs are met and that each student is supported through the duration of their study.

Lincoln University students also benefit from studying in New Zealand which is renowned for its quality of life and safe living environment. While living in this country, students enjoy developing life-long friendships, living in a multi-cultural society and experiencing the wide range of attractions and activities that are available.
Activities
Fashion
Volunteering
Cultural tourism (theater, museum, etc.)
Cooking
Art / Painting
Music
Literature
On campus events
Film
Photography
Dancing
Philosophy
Local cultural events (festivals, etc.)
Architecture
Oenology / Enotourism
Culture Shock presentation
Historical sightseeing
Professional Sports events
Hiking
Rock climbing
Geography
University student social events
Additional Services
Student counselling
Facilities for students with disabilities
Airport/Station transfer
Water sports
Visa support
Sports
Track and field/Athletics
Jazz dance
Tennis
Hockey
Table tennis
Golf
Swimming
Football/Soccer
Surfing
Skiing
Dance
Squash
Rugby
Chess
Snowboarding
Mountaineering
Basketball
Volleyball
Badminton
Accommodation
Student Residence
Shared Apartment
On campus
In hotel/guesthouse
Own apartment
Host family accommodation without students of same native language
Host family accommodation
Work and Further Studies
Work experience / internship with local companies
Language and Au pair study
Further academic studies available on campus
Student legally permitted to work / earn money during course
Courses
Brochures
Reviews
This school hasn't been reviewed
Get Price