(Malaga | Spain )
La Brisa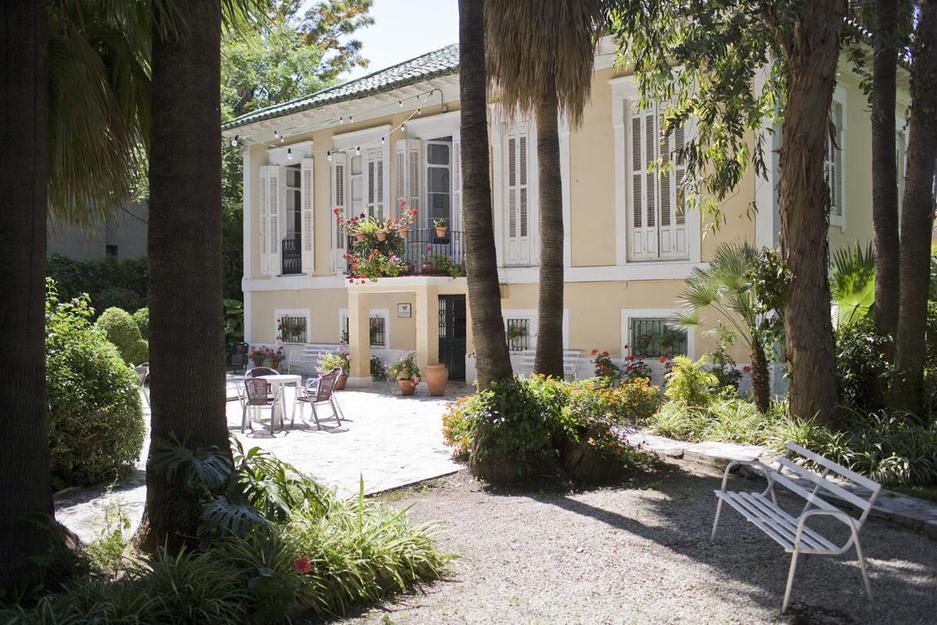 About
La Brisa
La Brisa is located in the Pedregalejo suburb of Malaga, across the road from Mediterranean beaches and about 20 minutes walk from Malaca Instituto, its elder sister.
It is housed in an elegant two storey villa formerly the Italian Consulate. The building is surrounded by a beautiful, mature, garden shaded by palms and pine trees. It is a small school with 7 classrooms and an impressive entry hall/reception.

La Brisa was established to offer high quality tuition at extremely reasonable prices and is ideal for students on a tight budget who prefer a school small enough to allow for a family-type atmosphere . It is managed, both administratively and academically by Malaca Instituto, and this is your guarantee of its quality. Is is also Accredited by the Instituto Cervantes and is an Associate Member of IALC.

Our students benefit from all the "big city" opportunities of Malaga – its theatres, museums, nightlife, etc - but they also appreciate the "beach village" atmosphere of Pedregalejo. Dozens of beach-front restaurants serve
the freshest fish and seafood at local Spanish prices. The city centre is just 15 minutes by bus.

Characteristics

Joint ownership of Malaca Instituto and La Brisa provides La Brisa with the following major advantages for a small school :

• access to Malaca Instituto teaching materials, teachers and over 40 years experience
• 60 to 80 dedicated staff available to support the management, teaching, admin and services of La Brisa.
• access to Malaca Instituto's accommodation and activities departments
• 24-hour staffed emergency phone (reception of Club Hispanico)
• Accommodation in the Club Hispanico (residence of Malaca Instituto) for teachers accompanying school groups.

This provides La Brisa, a small, "family- atmosphere" school, with the guarantees and advantages of a big school!

Courses
General Spanish
0% 0 Reviews
This course is for students aged: 16-70
Location Type: Seaside, Town/City
Levels: Advanced, Basic, Intermediate
Class Sizes: Large, 11-20 students, Medium, 6-10 students, One-to-One
Weekly Hours: General 15-25 hrs/wk
General English
0% 0 Reviews
This course is for students aged: 16-70
Levels: Advanced, Basic, Intermediate
Class Sizes: Large, 11-20 students, Medium, 6-10 students, One-to-One, Small, 2-5 students
Brochures
Reviews
This school hasn't been reviewed
Videos
This school hasn't added any videos
Get Price