(Murcia | Spain )
Instituto Hispánico de Murcia
C/ Enrique Villar, 13, 1º
,
Murcia
(
view map
)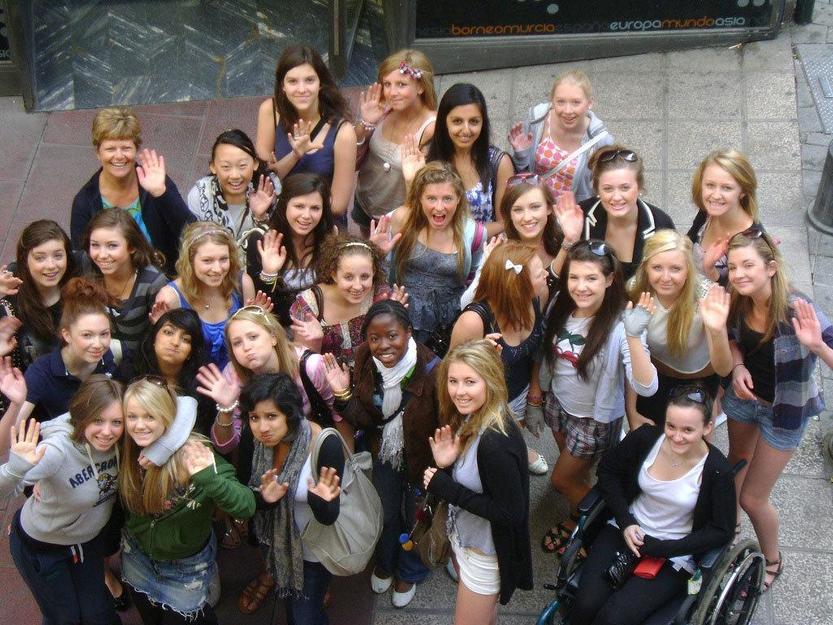 About
Instituto Hispánico de Murcia
Welcome to Instituto Hispánico de Murcia, the No. 1 Spanish courses provider in Murcia County. We are the only specialists in teaching Spanish language to foreigners in Murcia, with experience for over 20 years.

Why study with us? All Spanish schools offer something obvious: high quality courses, experienced teachers, the best social activity programme, the opportunity of enjoying life as Spanish people do... So do we, but we add two magic ingredients: experience and fun. And because we are specialists in what we do, we do it well!

This is why we are leaders in teaching Spanish to foreigners in Murcia.

Our students come to Murcia searching for an unforgettable life experience, a friendly and awesome small language school and great sunny weather all year round. You will not encounter overcrowded British resorts like Alicante or unsafe and big cities like Malaga, Madrid, Alicante or Valencia - Murcia is one of the safest regions in Spain according to the Spanish Home Office & the National Institute of Statistics. Neither will you be spoken to in other languages like Catalan in Barcelona.
Sports
Climbing
Dance
Football/Soccer
Rugby
Surfing
Additional Services
Water sports
Airport/Station transfer
Facilities for students with disabilities
Student counselling
Visa support
Accommodation
Host family accommodation
Host family accommodation without students of same native language
Own apartment
In hotel/guesthouse
Shared Apartment
Activities
Oenology / Enotourism
Dancing
Film
Literature
Music
Theatre
Art history
Cooking
Cultural tourism (theater, museum, etc.)
Fashion
Hiking
Historical sightseeing
On campus events
Volunteering
University student social events
Rock climbing
Professional Sports events
Culture Shock presentation
Local cultural events (festivals, etc.)
Work and Further Studies
Student legally permitted to work / earn money during course
Further academic studies available on campus
Language and Au pair study
Work experience / internship with local companies
Courses
Brochures
Reviews
What students are saying
Sort By:
Get Price