(Madrid | Spain )
Inhispania - International Language Center

Calle Marqués de Valdeiglesias 3
,
Madrid
(
view map
)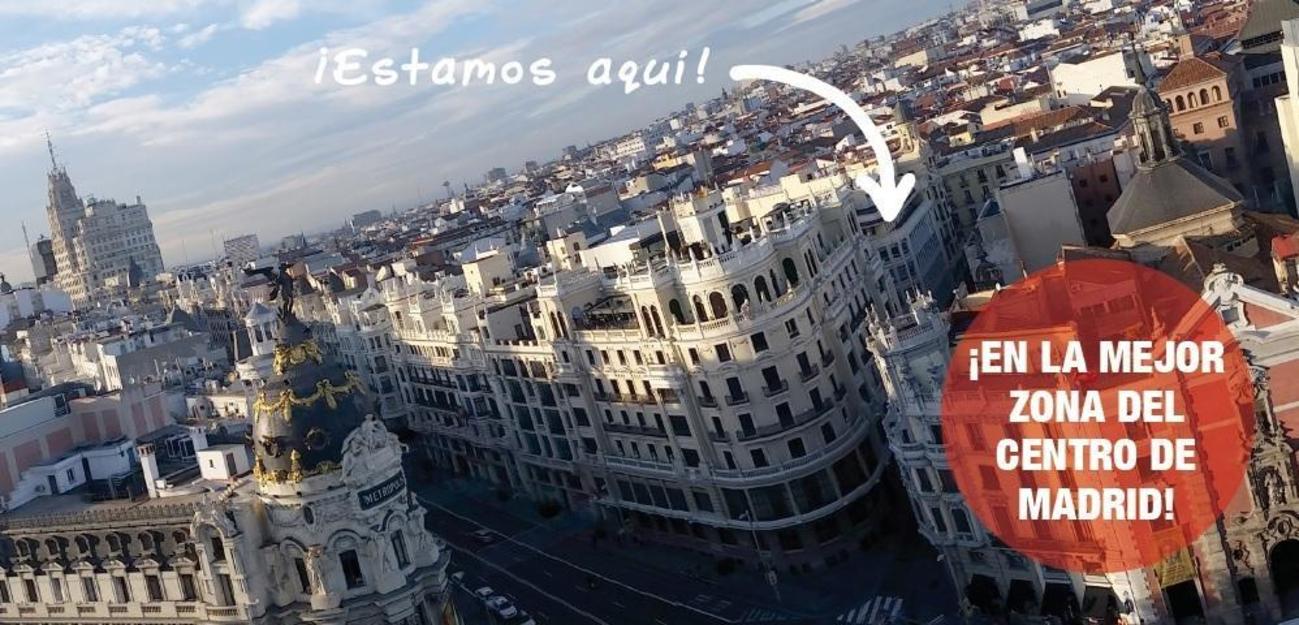 About
Inhispania - International Language Center
The school is in the heart of Madrid, which is really professional and provides Spanish courses of a great quality with a 13 years experience. Here the student is the centre of the learning process, and all programs offer highly personalized attention.
We specialized in the teaching of Spanish, and all efforts are concentrated on this sense. The programs in general Spanish language and culture are available for all levels and all year round.
The school is located in the center of Madrid, very close to Gran Vía (the most representative street of Madrid) and really close to the Instituto Cervantes. All our classrooms are located in this building (Calle Marqués de Valdeiglesias 3, 1st & 2nd floor). The school is completely new (inaugurated in February 2015) with modern design and equipment aimed at serving the students' needs and facilitating the learning of Spanish as a foreign language.
We have our own library at the school, common areas for students, culture and movie rooms, etc. Additionally, every week we organize activities aimed at promoting the Spanish culture and keep our students updated with the cultural live of Madrid.
The assignment of classrooms is carried out in accordance with the level of each student. The students are permitted to make use of all of the facilities that the school offers.
There are over 1000 students from all over the world who choose our school every year, which makes Inhispania one of the most popular Spanish language schools in Madrid. Inhispania is recognized by the Instituto Cervantes as a Centro Acreditado. This guarantees a high quality in both teaching and service. We offer an optional accommodation service for our students and the option to take part in several after-school activities (such us tours and excursions). We have also developed special executive/ premium programmes. Inhispania is member of FEDELE and AEEEM.
Additional Services
Airport/Station transfer
Facilities for students with disabilities
Student counselling
Visa support
Accommodation
Host family accommodation
Own apartment
In hotel/guesthouse
On campus
Shared Apartment
Student Residence
Work and Further Studies
Work experience / internship with local companies
Activities
Film
Cultural tourism (theater, museum, etc.)
Historical sightseeing
On campus events
University student social events
Culture Shock presentation
Local cultural events (festivals, etc.)
Courses
Brochures
Reviews
This school hasn't been reviewed
Get Price